This week I am calling on you all to help save our bees. The EU is currently reviewing a two-year ban introduced in December 2013 restricting the use of three types of neonicotinoid insecticides due to the "high acute risks" to bees. There is a huge body of evidence which shows that neonicotinoid insecticides are harmful to pollinators and other wildlife.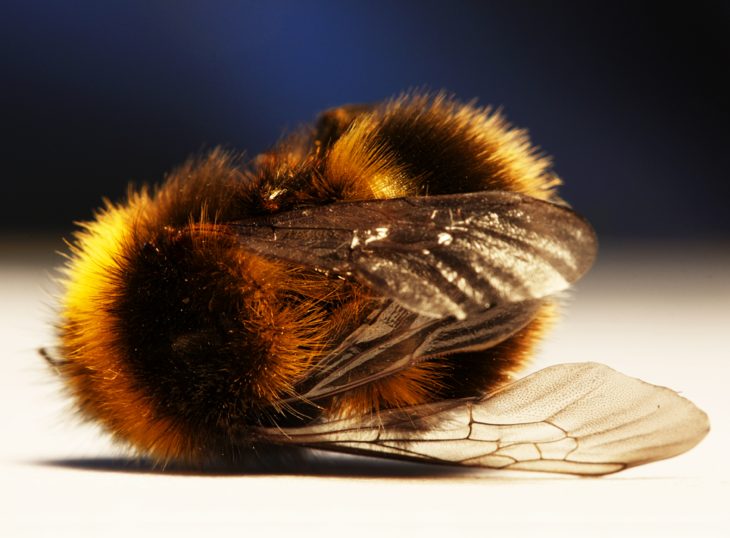 Scottish agriculture applies a lot of pesticides to support crop and soft fruit production -about 1,700 tonnes each year. Research shows that pesticides that are approved for use are harmful to wildlife and ecosystems. They have negative impacts on soil, freshwater biodiversity, amphibians, bees, farmland birds, butterflies and beetles. Reducing biodiversity also directly impacts on ecosystem health. Recent research shows that some ecosystems in the UK are becoming less resilient and losing function because of declining biodiversity, meaning that the services they provide are becoming compromised. This is particularly relevant to farming as the research highlights the substantial decline in the resilience of ecosystems associated with pollination and pest control.
The Scottish Wildlife Trust wants the Scottish Government to permanently ban the use of three types of neonicotinoids on all outdoor crops in Scotland to ensure that pollinators and other wildlife are permanently protected from these damaging insecticides. Together, the Scottish Wildlife Trust and Buglife Scotland have written to the Cabinet Secretary for Rural Affairs, Food and Environment Richard Lochhead, urging the Scottish Government to make the ban on these three neonicotinoids permanent in Scotland. RSPB Scotland and Butterfly Conservation Scotland have also signed the letter.
We would like you to email the MSPs who represent you, expressing your concern about these three neonicotinoids and asking that they do all they can to make the ban on their use permanent in Scotland. We have prepared for you a template letter explaining why we want the three neonicotinoids permanently banned from being used on crops in Scotland. Visit scottishwildlifetrust.org.uk/what-we-do/help-save-our-bees for more information.
Laura Preston – Scottish Wildlife Trust, Falls of Clyde Ranger
Help support our vital work and join us today!
Help protect Scotland's wildlife
Our work to save Scotland's wildlife is made possible thanks to the generosity of our members and supporters.
Join today from just £3 a month to help protect the species you love.
---
Preface
This week I am calling on you all to help save our bees. The EU is currently reviewing a two-year ban introduced in December 2013 restricting the use of three …