As I prepare to write this blog, the star and inspiration of it has just so happened to appear in front of me sitting on it's usual perch. Yes, that's right, it has it's very own spot here at the Basin. A beautiful sight, it sits poised, almost as if it knows of it's many admirers watching it from the visitor centre. As if we are not already wowed by it's appearance and overall elegance, it's stunning display of catching fish at the ponds in front of the centre is another reason to find this small bird widely impressive.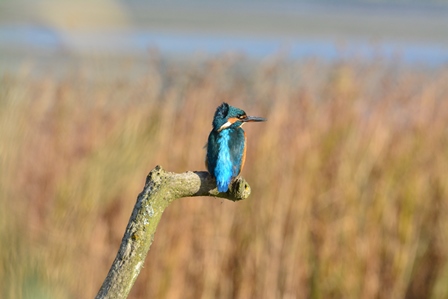 Although Kingfishers appear brightly-coloured, with their signature blue-green back and orange front, they are actually brown in colour. The reason the colour we observe is different to the brown pigmented colour of the feathers is because the structure of the wings causes light to be refracted in different directions before it reaches our eye. If the light was reflected directly back to us, the kingfisher's plumage would appear much less spectacular!  (QI- Kingfishers)
Males and females have very similar physical characteristics, however, females generally possess red colouration on their lower mandible. This is the easiest way to tell them apart in the field.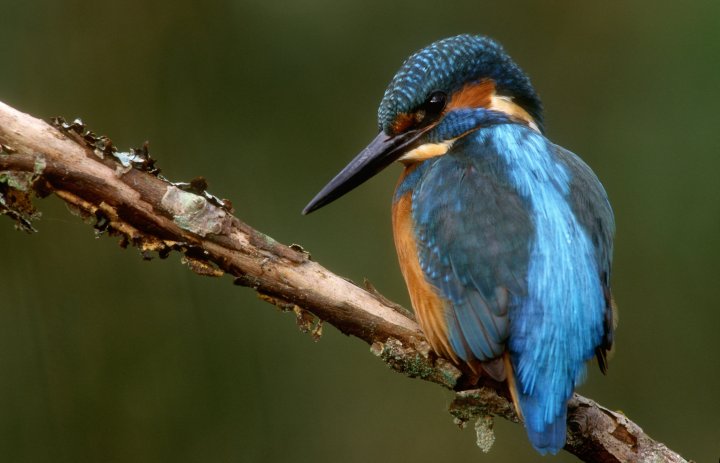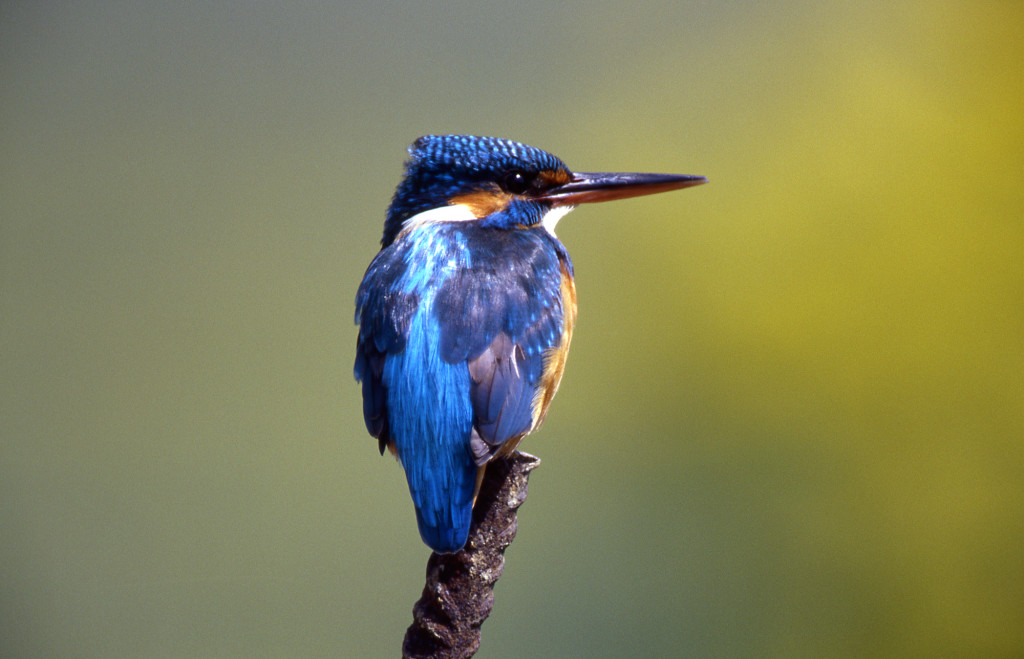 Here at Montrose Basin our frequent visitor enjoys the delightful delicacies of our brackish (slightly salty) ponds. Our sticklebacks are particularly popular with him. Swallowing them whole, he manoeuvres the fish so its head faces inwards. This is so the protruding body armour plates of the fish do not suffocate or damage the inside of the Kingfisher's throat during consumption.
 
Kingfishers are generally short-lived, typically living for around 2 years (although the BTO have a ringed bird recorded as living over 4 and a half years) (BTO) . Once kingfishers have fledged (at around 24-25 days old) their parents force them our of their territory and the youngsters are left to fend for themselves.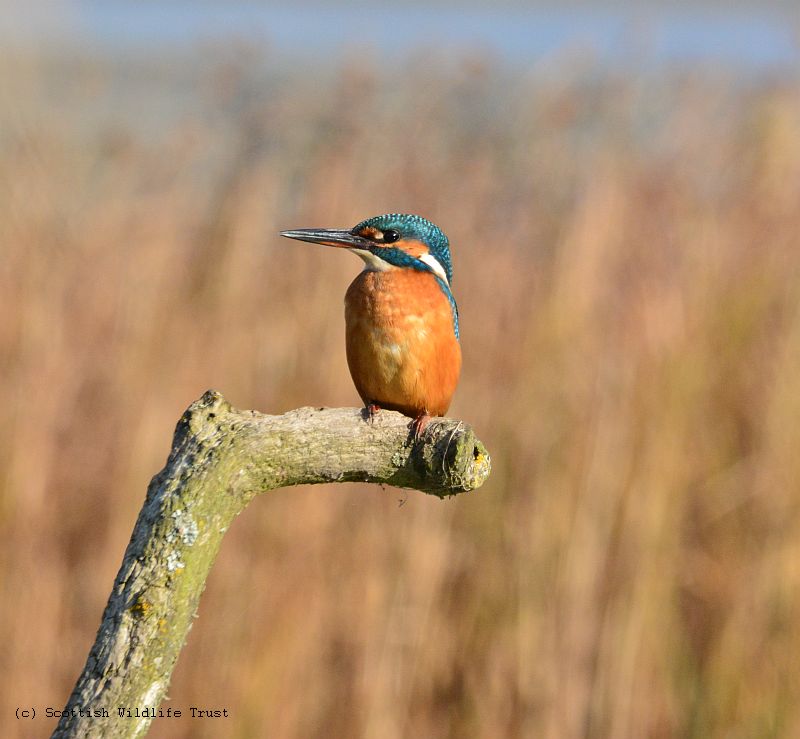 Front view of Kingfisher (c) Harry Bickerstaff
We have seen the Kingfisher from the visitor centre window on an almost daily basis since early July, and even had a sighting of 5 at once earlier in the year. They are fantastically attractive birds and do not fail to amaze each time they are spotted. We are fortunate to have our little Kingfisher choose our reserve as its place for comfort and food, even though it was almost taken from us by a sparrow-hawk! It has returned since then, crisis averted – Phew!
Meili Oh – Visitor Centre Intern
Reserve maps can be obtained from the Visitor centre or here http://bit.ly/1LYFzJ9
As of 1st November, the Visitor Centre will be opened Friday, Saturday and Sunday only, from 10.30am – 4.00pm until 29th February, 2016.
Reserves and hides will remain accessible 24 hours a day, 7 days a week.
Help protect Scotland's wildlife
Our work to save Scotland's wildlife is made possible thanks to the generosity of our members and supporters.
Join today from just £3 a month to help protect the species you love.
---
Preface
As I prepare to write this blog, the star and inspiration of it has just so happened to appear in front of me sitting on it's usual perch. Yes, that's …