Recent wildlife sightings – birds, mammals and fungi!
We've had a few different wildlife sightings reported from members of the public this week. One of which was from a gentleman who lives near Happendon Services on the M74. He was phoning to report his sightings of a pair of nuthatch that were coming to his feeder, not once, but all week! If I wasn't jealous enough he then proceeded to tell me his feeders were only a few feet from his lounge window, wow! He must have had some brilliant sightings of them.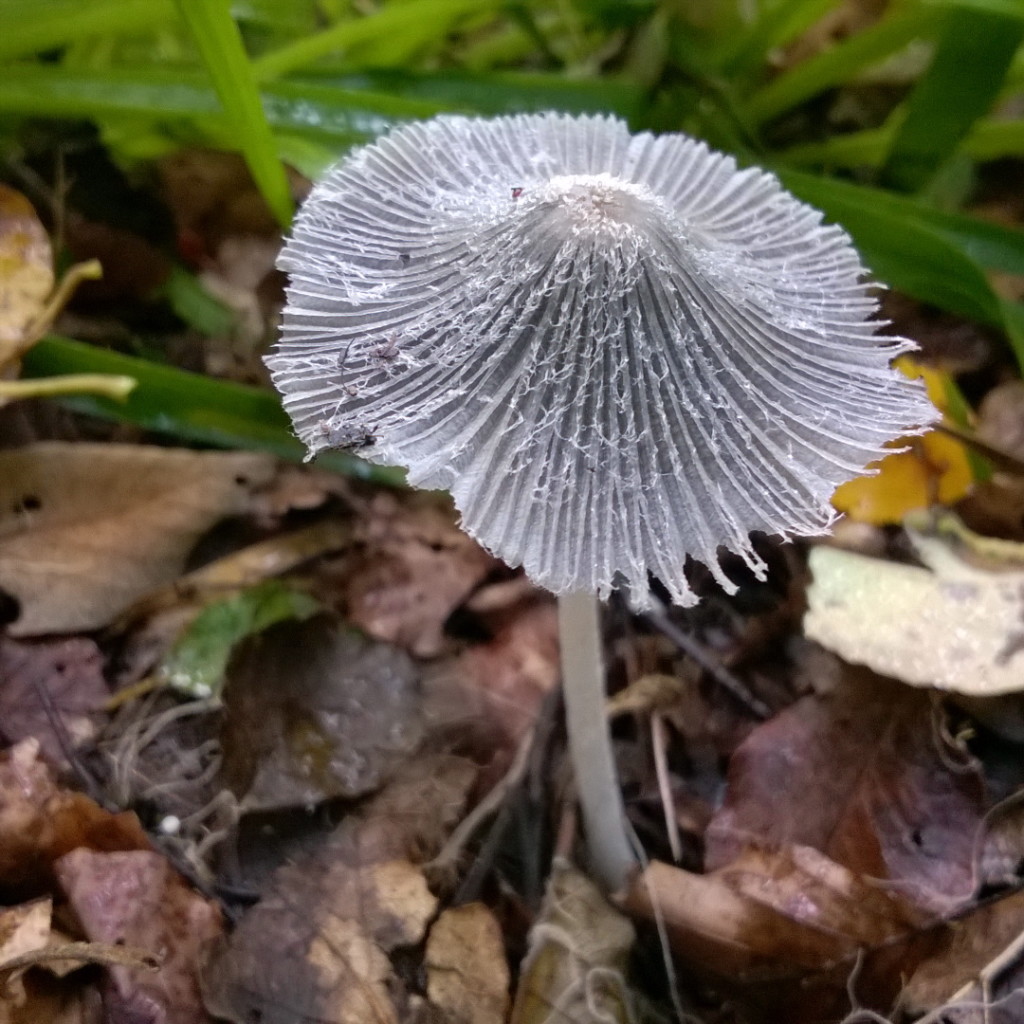 He was phoning because after looking in his bird book he noted that they are not found here. I suppose this is one of the reasons for making sure you have an up to date bird book (not that I need another excuse to buy ID guides!). As I have mentioned previously, nuthatch have been slowly moving up into Scotland in the last ten years or so. I worked in Cumbria back in 2006 and we were always very excited to see them, as again, at that time, they weren't particularly common in the area.
Other sightings this week have included a couple of our volunteers seeing a group of half a dozen roe deer on the Corehouse side of the reserve. I always see plenty of tracks and signs from them but I don't often see the creatures themselves. I suppose now at this time of year, with everything dying back, they should become ever more visible.
Lots of fungi have also been emerging after the showers at the weekend, including the one pictured. I've tried to find out what it is but my limited fungi knowledge has failed me. To be fair, there are over 17,000 species in Britain, so I don't feel too bad! I'll be posting more pictures of fungi on our Facebook page.
Laura Preston – Scottish Wildlife Trust, Falls of Clyde Ranger
Help protect Scotland's wildlife
Our work to save Scotland's wildlife is made possible thanks to the generosity of our members and supporters.
Join today from just £3 a month to help protect the species you love.
---
Preface
We've had a few different wildlife sightings reported from members of the public this week. One of which was from a gentleman who lives near Happendon Services on the M74. …