Good weather for ducks (and fallow deer apparently!)
After a few days of something more akin to summer weather normal service has been resumed here at Loch of the Lowes. The signs weren't good from the word go today, with grey clouds gathering over the loch from early morning. By lunchtime the rain had arrived any continued to fall for the rest of the afternoon.
Quite sensibly the remaining members of our osprey family appear to have hunkered down, with very limited sightings today. The male arrived at the nest with a very large fish at around 10.40 this morning, which in the absence of any of the chicks he proceeded to eat undisturbed until about 12.15. After an absence of an hour or so the male returned with another large fish (possibly the same one?), this time accompanied by FR4 who took the fish and has spent the last few hours eating on the nest. Meanwhile the male has been sitting in the silver birch tree directly across from the observation hide, with no sign of FR2 or FR3.
The latest satellite data for FR3 & FR4 shows that they've not been on any further adventures away from Loch of the Lowes, travelling no further than neighbouring Craiglush Loch and on a day like this who could blame them!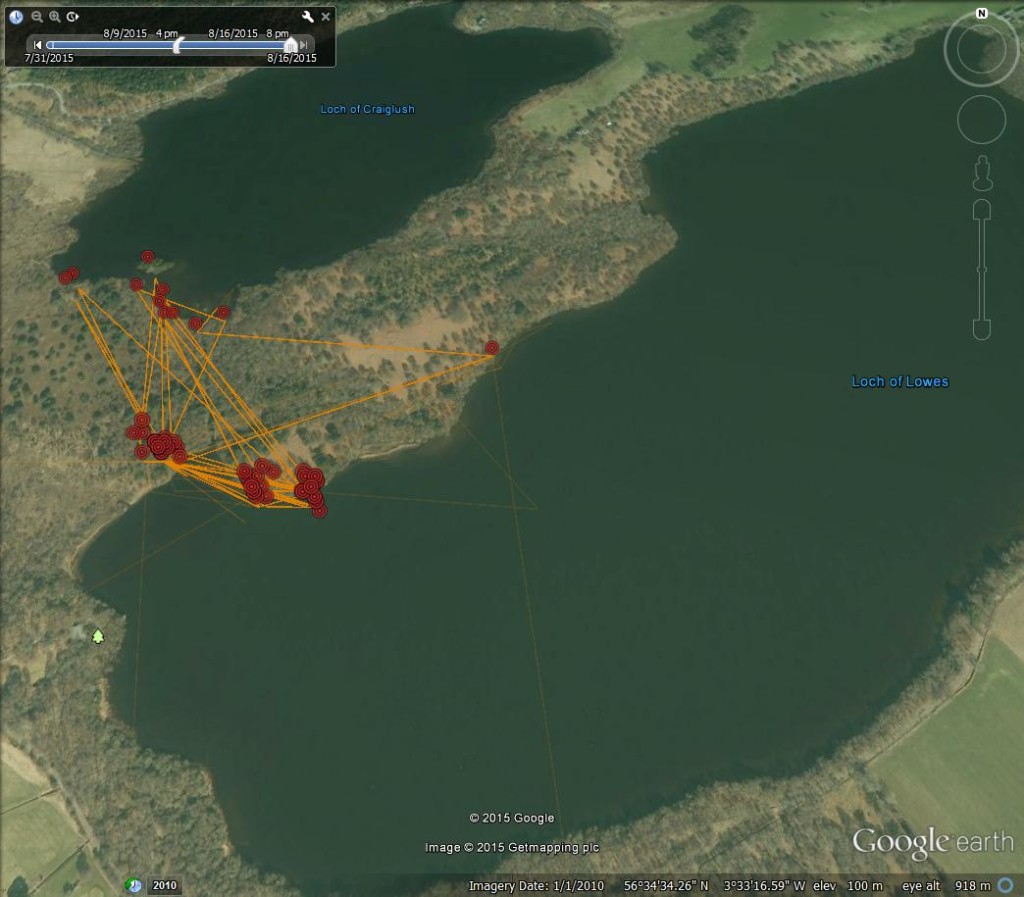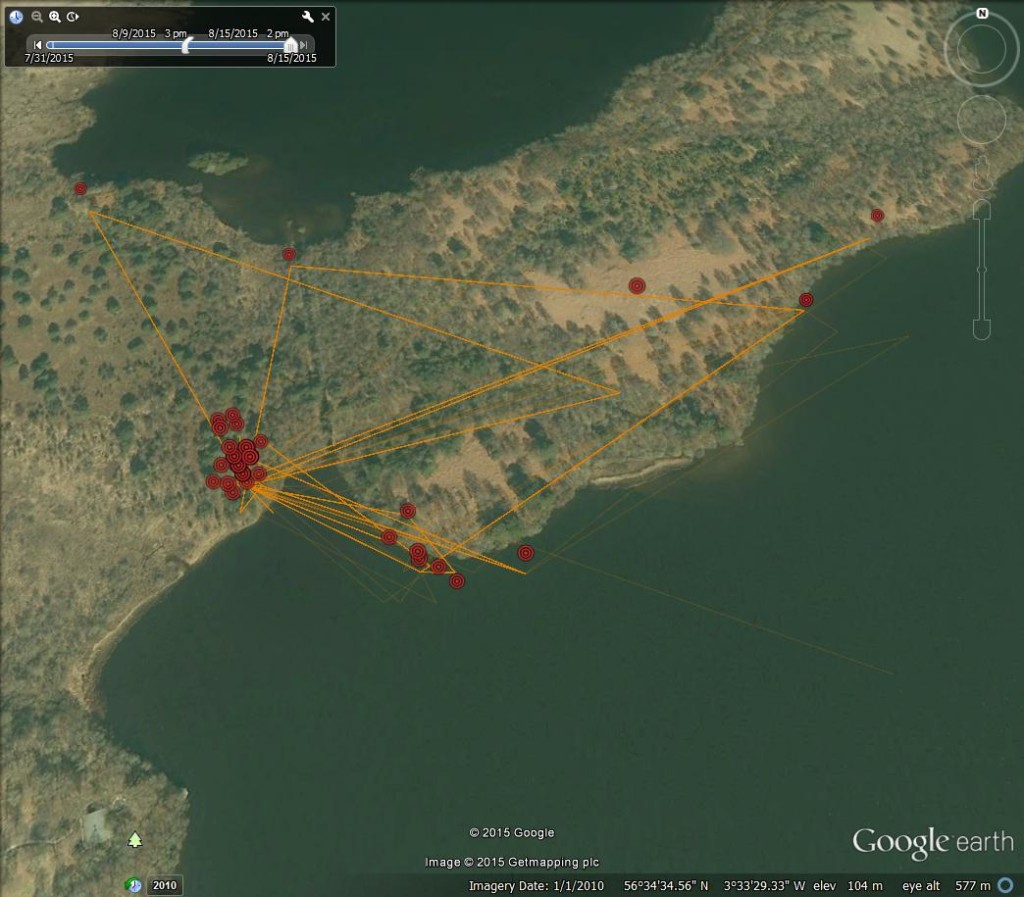 Some of our wildlife has still been pretty active though with a large flock of tufted ducks paddling about on the loch and Canada Geese making a racket over on Craiglush Loch . Kate our VC intern and a handful of brave visitors were also treated to the sight of 10 fallow deer swimming across the inlet channel from Craiglush (sadly no-one had a camera so you'll have to use your imaginations). At the feeding station there have been plenty of red squirrels (up to 4 at one time) and lots of young dunnocks. So rain doesn't always equal no wildlife.
More anon…
Jonathan
Visitor Centre Assistant Manager
 
Help protect Scotland's wildlife
Our work to save Scotland's wildlife is made possible thanks to the generosity of our members and supporters.
Join today from just £3 a month to help protect the species you love.
---
Preface
After a few days of something more akin to summer weather normal service has been resumed here at Loch of the Lowes. The signs weren't good from the word go today, …