Falls of Clyde Recent Sightings 11th-17th August
Hi,
Signs of autumn are slowly creeping onto the reserve with wood pigeon and stock dove eagerly perching along telegraph lines waiting for the first golden cereal grains and migratory birds observed on their epic journeys to southern climes.
A sunny morning at Bonnington Pavilion on the 17th provided great views of a mixed flock feeding on the eastern side of trees, the flock consisting of chiffchaff, willow warbler, great, blue and long-tailed tits. Meanwhile in the woodland blocks the young of common buzzard and sparrowhawk are very vocal as they beg for food from their committed parents.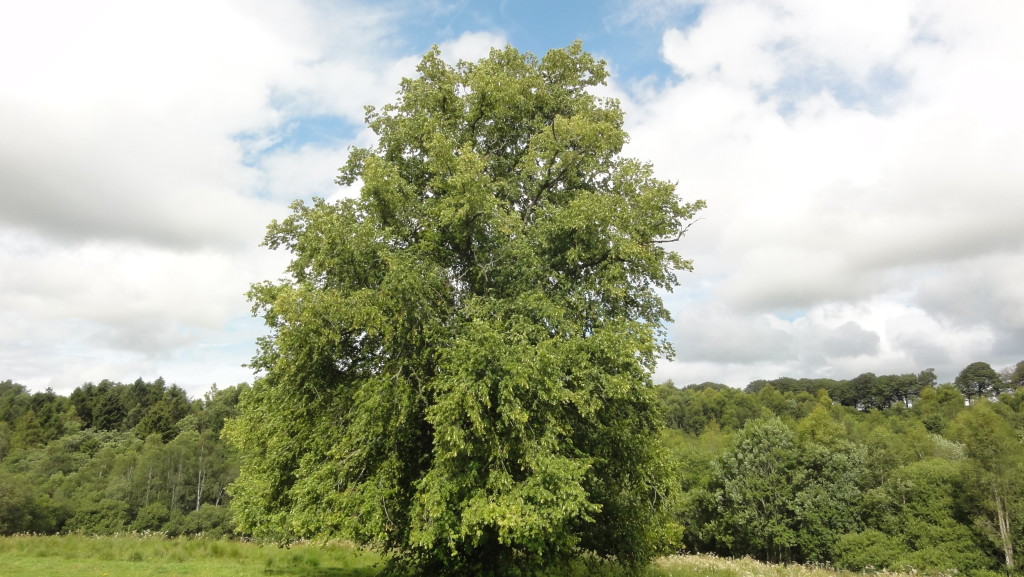 Lime trees are currently 'buzzing' with the sound of bees gathering nectar from the freshly opened flowers (C) Adam Jones.
A water shrew was a great find by Head Ranger Laura near the Visitor Centre on the 19th. The shrew later scuttled past the office door as it headed towards the centre of New Lanark.
Badger Watching events during the week produced excellent views of the badger family demonstrating a range of behaviours including mutual grooming, bedding collection and foraging around the sett. A single roe deer and lots of pipistrelle bats also featured. It's worth noting that we still have few spaces available on our final Badger Watch of the season which is scheduled for Thursday 27th August.
Other interesting sightings included a large number of gulls streaming over Bonnington Pavilion whilst heading to roost (regular, early evening), 3x dipper (Visitor Centre, regular), 2x raven (Walled Garden, daily), bullfinch (PowerStation, occasional), common hawker (expertly captured during the Butterfly Net Workshop, 16th), ringlet, meadow brown and large white butterflies (Bonnington Pavilion, regular).
Weather Watch
The forecast for the weekend ahead looks promising for the arrival of migratory birds into the UK from mainland Europe. An area of low pressure is predicted to head east resulting in a period of south easterly winds and overnight rain. The impact of this weather on migratory birds will be most obvious on the east coast where a good number of birds will make landfall after their short hop across the North Sea. A small number of migrant birds may filter through to the Falls of Clyde with a common redstart flitting around in trees at Bonnington Pavilion being my prediction for the week ahead.
Adam Jones – Scottish Wildlife Trust, Falls of Clyde Seasonal Ranger
Help support our vital work and join us today!
Help protect Scotland's wildlife
Our work to save Scotland's wildlife is made possible thanks to the generosity of our members and supporters.
Join today from just £3 a month to help protect the species you love.
---
Preface
Hi, Signs of autumn are slowly creeping onto the reserve with wood pigeon and stock dove eagerly perching along telegraph lines waiting for the first golden cereal grains and migratory …