Expect the unexpected at Loch of the Lowes
Over the last week we have had some unusual sightings which have delighted visitors, all the more so because they came 'out of the blue'.
Not two, or three but four juvenile woodpeckers are currently visiting the feeding station. Initially they are being fed by the adults but quickly learn to swing on the peanut feeders and peck for themselves. A very pretty little roe deer doe suddenly appears in the woodland behind the feeders.  Unconcerned by her delighted audience, she grazes for a while then melts away, reappearing an hour or so later to surprise a new set of visitors. Two quietly feeding red squirrels will suddenly become whirling dervishes, flying up and down the trees and bouncing through the upper canopy.
In the middle of the afternoon, a pine marten decided to take a tour of Lowes.  It was around for long enough to be caught on camera, like the tiny fallow fawn galloping around in the woodland like a dog 'having a silly minute'. Up in the osprey nest, the adults have brought in more sticks and clumps of moss, creating a higher barricade to keep their active chicks from stepping off the edge. There was a moment of panic when 'something' fell from the nest and could be seen toppling down the tree. For several ghastly seconds it was thought to have been a chick – it was a clump of moss! Relief!
There's always the chance to experience the magical (I do not use the word lightly) sight of the male osprey catching a fish right in front of the hides.
A picture paints a thousand words, as they say, so with grateful thanks to Lisa Water for allowing us to post her stunning photographs, here's a flavour of osprey watching at Loch of the Lowes.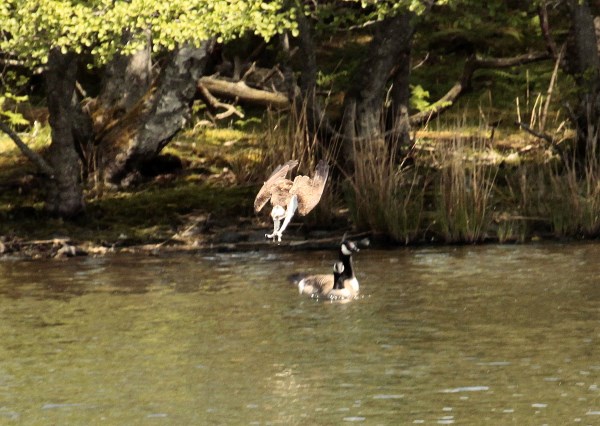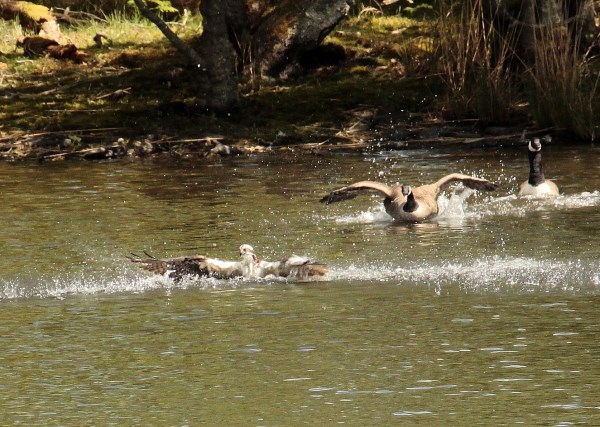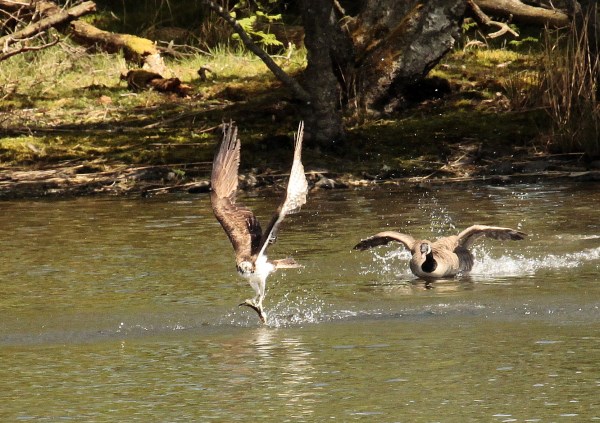 It is Midsummer today – happy midsummer solstice to everyone from the Loch of the Lowes Team!
Cherry
Visitor Centre Assistant
 
Help protect Scotland's wildlife
Our work to save Scotland's wildlife is made possible thanks to the generosity of our members and supporters.
Join today from just £3 a month to help protect the species you love.
---
Preface
Over the last week we have had some unusual sightings which have delighted visitors, all the more so because they came 'out of the blue'. Not two, or three but …