Intern Diary Week 10 – Peregrines and Badgers
Hello everyone,
This is the weekend before my last so I've been trying to make the most of my time. Although it has been very wet and therefore quiet, we had a taste of summer on Saturday with the sunshine coming through. Even our pair got excited about it and was the most active I've since them in weeks moving around the place and spending a considerable amount of time away.
Looking at past blog posts written around this time, it seems that last year the peregrines were giving up on their infertile egg and trying to have another go by scraping different ledges for a new nest. This year it seems that they are starting to realize that eggs aren't going to come. So far they have been spending a lot of time sitting around the nest ledge, the tiercel was still offering all of his catches to the falcon and only eating afterward. During this weekend that seems to have changed. He eats what he brings right away and both of them are returning to their favorite oak perches and spending more time away from the nest. If they tried to lay eggs now it would probably be a waste of valuable energy as it would be very hard to rear chicks strong enough to survive the critical first winter.
The other exciting point of the weekend was my first ever sighting of a badger! With June and the official start of the Badger Watches quickly approaching, our head ranger organized a couple of Badger Watches with our volunteers to make sure everything is working as it should. It was absolutely amazing so I highly recommend it!! You can learn more about it here. During the guided walk our rangers teach a lot of cool facts about badgers, out to identify their tracks, how they live, etc. It turns out I didn't know much about badgers so it was very educational and it really got my curiosity going.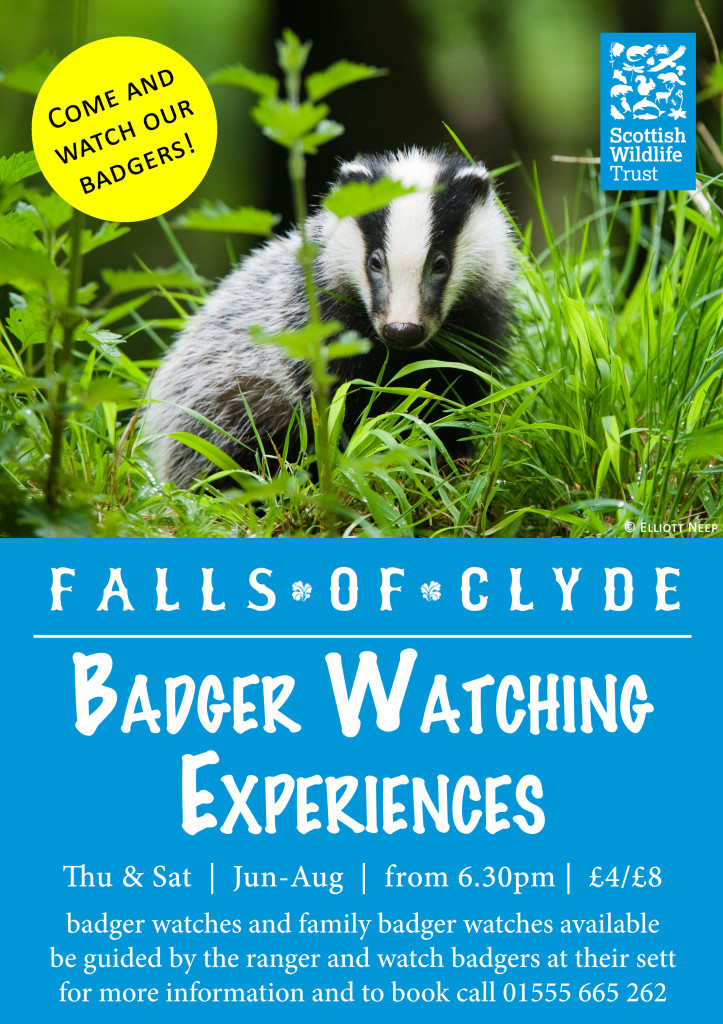 Hope to see you soon
Cat Fonseca – Scottish Wildlife Trust, Peregrine Ranger Intern
Help support our vital work and join us today!
Help protect Scotland's wildlife
Our work to save Scotland's wildlife is made possible thanks to the generosity of our members and supporters.
Join today from just £3 a month to help protect the species you love.
---
Preface
Hello everyone, This is the weekend before my last so I've been trying to make the most of my time. Although it has been very wet and therefore quiet, we …