How to take photos of bumblebees for identification…
I am pretending it's not sleeting as I write this because this week I wanted to talk to you about bumblebees! At this time of year queen bumblebees are coming out of hibernation and their markings are more distinctive than worker bees and male bees that appear later in the season. This means you can practice your bumblebee ID skills! One way to identify bumblebees is to photograph them. The problem is that taking one photo from one angle will often mean you miss certain features you need to identify them successfully.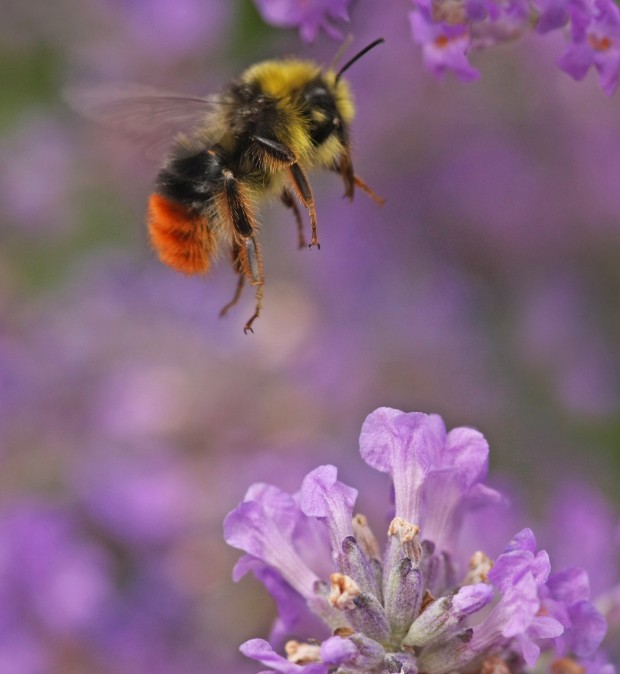 The Bumblebee Conservation Trust have recently added some guidance onto their website about identifying bees from photos. I will summarise it here but I would recommend paying their website a visit by doing a web search for – 'bumblebee conservation trust using photos'. There are five different shots that you need to be able to successfully identify your bumblebee. First you need a general overall view of their back and wings, then a close up front view of their head, their hind legs, a side view and the tip of their tail. You might be wondering how on earth you are going to get all of that before your bee flies away but fear not I have some advice!
Use the 'burst mode' option on your camera, this means you can take loads of shot in one go. Set up your camera on a tripod in front of a popular flower, no tripod? Site your camera on a fence post or other suitable perch. Aim to take your photos early morning and late afternoon, because it is cooler, the bees will move slower! Set your camera to 'sport mode' and your pictures will be less blurry and finally, you can take a video instead of a photograph.
Laura Preston – Scottish Wildlife Trust, Falls of Clyde Ranger
Help support our vital work and join us today!
Help protect Scotland's wildlife
Our work to save Scotland's wildlife is made possible thanks to the generosity of our members and supporters.
Join today from just £3 a month to help protect the species you love.
---
Preface
I am pretending it's not sleeting as I write this because this week I wanted to talk to you about bumblebees! At this time of year queen bumblebees are coming …