Falls of Clyde Recent Sightings 15th-21st April
Hi,
High pressure created excellent conditions for bird migration, resulting in the appearance of our first willow warbler (near Corra Linn, 16th) and blackcap (Mid Lodge, 20th). There was also a notable increase in the number of chiffchaff, swallow and sand martin, with the latter showing well at Bonnington Weir.
Resident species got on with the process of nest building with jackdaw observed carrying sheep wool (Bonnington Pavilion, 16th) and a wren with moss (boardwalk, 17th). Meanwhile a juvenile wood pigeon observed near the Walled Garden was the first fledging of the year (15th).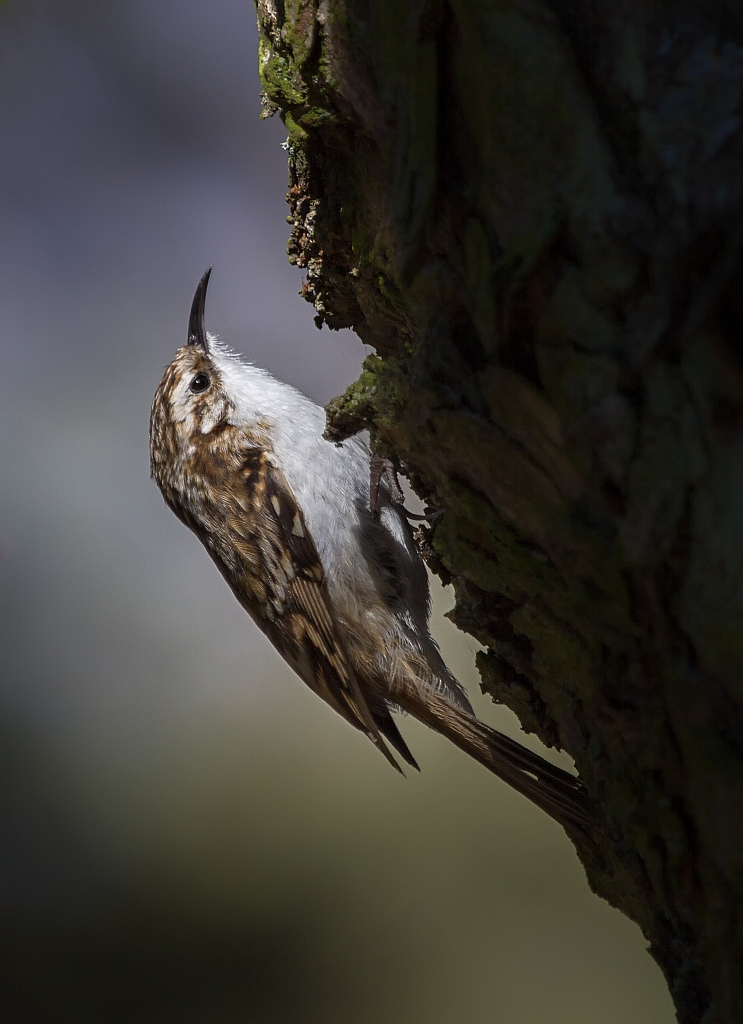 Treecreeper are regulars at the peregrine watch (c) Antje Schultner
Butterflies out on the wing included a single comma and green-veined white (near Dipping Pond, 17th) and 2x peacock butterfly (Mid Lodge, 17th).
Spring flowers brightened up the reserve with wood anemone, lesser celandine, marsh marigold and cuckoo-flower all in full bloom along the boardwalk. Meadow saxifrage was also flowering on the cliff face opposite the peregrine watchpoint (20th).
Other interesting sightings included, 3x jay (near the Walled Garden, 20th) and 2x crossbill (peregrine watchpoint, 20th).
Weather Watch
High pressure looks set to dominate for a few more days, this should result in further migrant birds arriving and flying over the reserve. One to look out for over the next week is the house martin, where a scan of the River Clyde near the Visitor Centre and Bonnington Weir could result in a sighting. The house martin is also the focus of a 2015 BTO survey which is asking the public to gather data on this declining summer breeder.
Adam Jones – Scottish Wildlife Trust, Falls of Clyde Seasonal Ranger
Help support our vital work and join us today!
Help protect Scotland's wildlife
Our work to save Scotland's wildlife is made possible thanks to the generosity of our members and supporters.
Join today from just £3 a month to help protect the species you love.
---
Preface
Hi, High pressure created excellent conditions for bird migration, resulting in the appearance of our first willow warbler (near Corra Linn, 16th) and blackcap (Mid Lodge, 20th). There was also …