It is time to appreciate the ordinary
Buzzards are seriously underrated birds of prey. Being the most common and therefore most sighted bird of prey you would think they would be one of the most popular but alas no. Even though they are just as majestic in flight, people would rather see an eagle soar; even though they have spectacular courtship displays, people would rather see a an osprey 'dance in the sky'.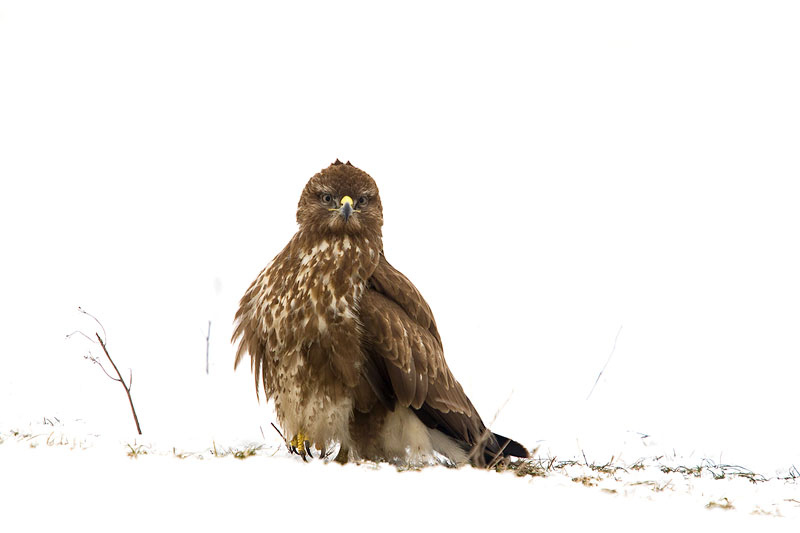 Generally something that is common is seen as dull. Even their Latin name is rather dull – Buteo buteo, buteo meaning broad rounded winged hawk. The first part of a Latin name is the generic family name; there are lots of Buteos from the short-legged hawk to the Hawaiian hawk. The second name is the specific name for the species. So for example, peregrine is Falco peregrinus – peregrine coming from peregrination, which is why the peregrine is also called the wandering falcon. I am hoping you can see why I now feel sorry for the poor buzzard whose specific name is a generic as its generic name!
Forgive me for my rant, I am going somewhere with this… My point is that yes, buzzards are common as muck but each buzzard is different. Each has its own territory and each has its favourite perches. This is where Mabel comes in; Mabel is a buzzard who lives near me. I'm not sure if it's a he or she but I decided on a she. I hadn't seen her in a while so I was beginning to get worried. She always sits on a telephone line just outside of Symington; maybe you've seen her? If you see a buzzard regularly in the same place then it will be the same bird with its own unique behaviours. Give it a second glance the next time you see it.
Laura Preston – Scottish Wildlife Trust, Falls of Clyde Ranger
Help protect Scotland's wildlife
Our work to save Scotland's wildlife is made possible thanks to the generosity of our members and supporters.
Join today from just £3 a month to help protect the species you love.
---
Preface
Buzzards are seriously underrated birds of prey. Being the most common and therefore most sighted bird of prey you would think they would be one of the most popular but …