Do you know what to do if you find a swift on the ground?
I hoped you enjoyed last week's nature diary. Could you think of any particular smells reminiscent of summer wildlife? The thing that always comes to mind for me is the smell after it rains on a hot summer's day; it's very earthy and refreshing.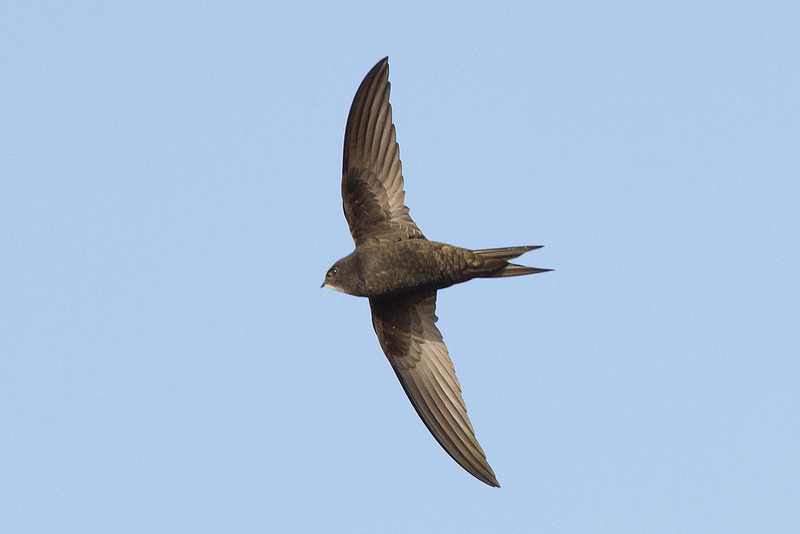 Something I've wanted to write about for a while are swifts. These guys are one of the symbols of summer for me and I am lucky enough to have them near to where I live. I hear them almost every evening and although I like the sound they make, my bird book doesn't make it sound that nice, 'various shrill, monotone, ringing screams…' Of an evening you often hear a chorus of them screaming as they fly over rooftops in search of their dinner.
Because swifts have very long wings and short legs, most can't take off if they end up on the ground. Once they've landed they will inevitably die without help.
If you happen to find one, it's best to put it in a box somewhere comfortable and dark until it can be examined by a professional. It won't be able to pick food off the ground so you will need to give it some water on the end of a cotton bud or your finger. Contact the SSPCA by calling 03000 999 999 as soon as you can for further advice.
Laura Preston – Scottish Wildlife Trust, Falls of Clyde Ranger
This post was updated in September 2020 to reflect the latest advice given by swift-conservation.org
Help protect Scotland's wildlife
Our work to save Scotland's wildlife is made possible thanks to the generosity of our members and supporters.
Join today from just £3 a month to help protect the species you love.
---
Preface
I hoped you enjoyed last week's nature diary. Could you think of any particular smells reminiscent of summer wildlife? The thing that always comes to mind for me is the …