The lovely thing about having an office that looks out on the river is the wildlife that you get to see on a daily basis. I was having a rather stressful afternoon last week where the phone was ringing off the hook. Everytime I ended a call; someone else would phone. I was finding the whole thing rather frustrating and then I heard a cheep, cheep outside the window. As I was already at the end of my tether and I took a quick glance out the window to put a face to the creature that was being so irritatingly noisy. As soon as I saw this noisy bundle, perched on a rock underneath the office window, my annoyance and frustration just melted away (wildlife is amazing isn't it!).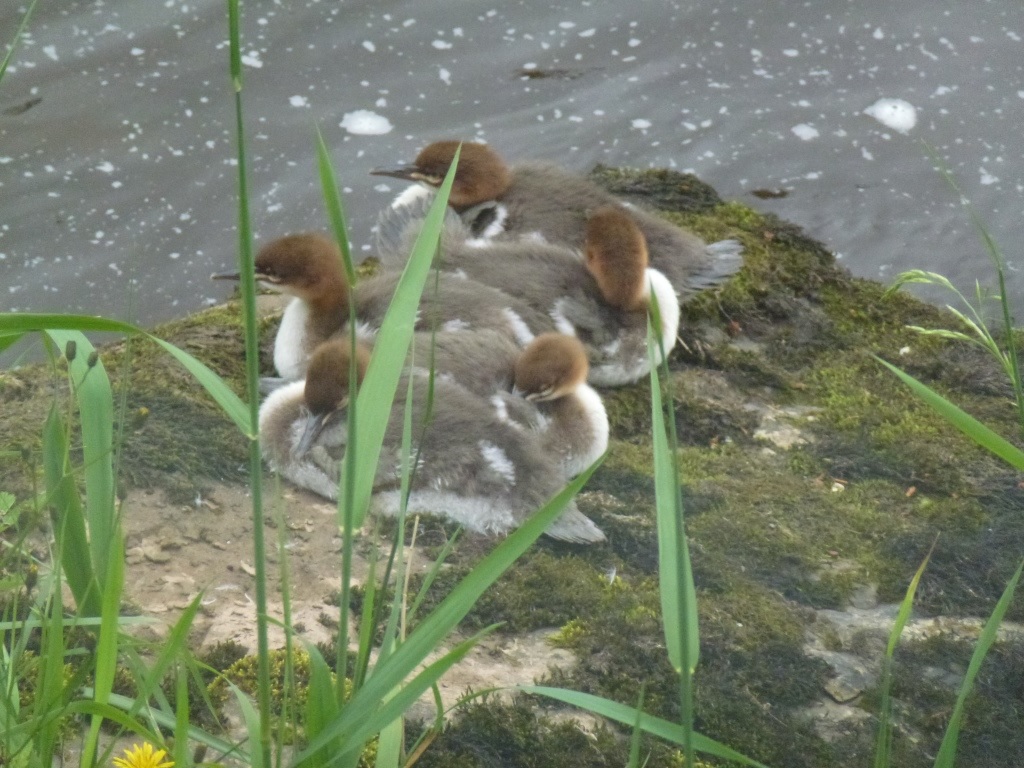 What I saw was a group of five goosander chicks. I think they were making a lot of noise because their mother wasn't around; she was probably off hunting for food. I have never seen goosander chicks here before and it was such a lovely sight. Often they will hitchhike a lift on their mothers back when they are really small. These guys were getting to be quite big so if mum was still offering a ride I think they would have to take it in turns!
Goosander are members of the sawbill family as they have a long, thin, serrated bill. They dive down under the water and catch fish and because they have a serrated bill; the fish cannot easily get away. When the chicks get a bit older they will copy their mother in trying to catch food but I think they still seem a bit young for that.
I was hoping to see them again the next morning but alas they were gone. After all, that's why they call it 'wild'life.
Laura Preston – Scottish Wildlife Trust, Falls of Clyde Ranger
Help protect Scotland's wildlife
Our work to save Scotland's wildlife is made possible thanks to the generosity of our members and supporters.
Join today from just £3 a month to help protect the species you love.
---
Preface
The lovely thing about having an office that looks out on the river is the wildlife that you get to see on a daily basis. I was having a rather …