Sightings of long-tailed tits have increased by a third over the past year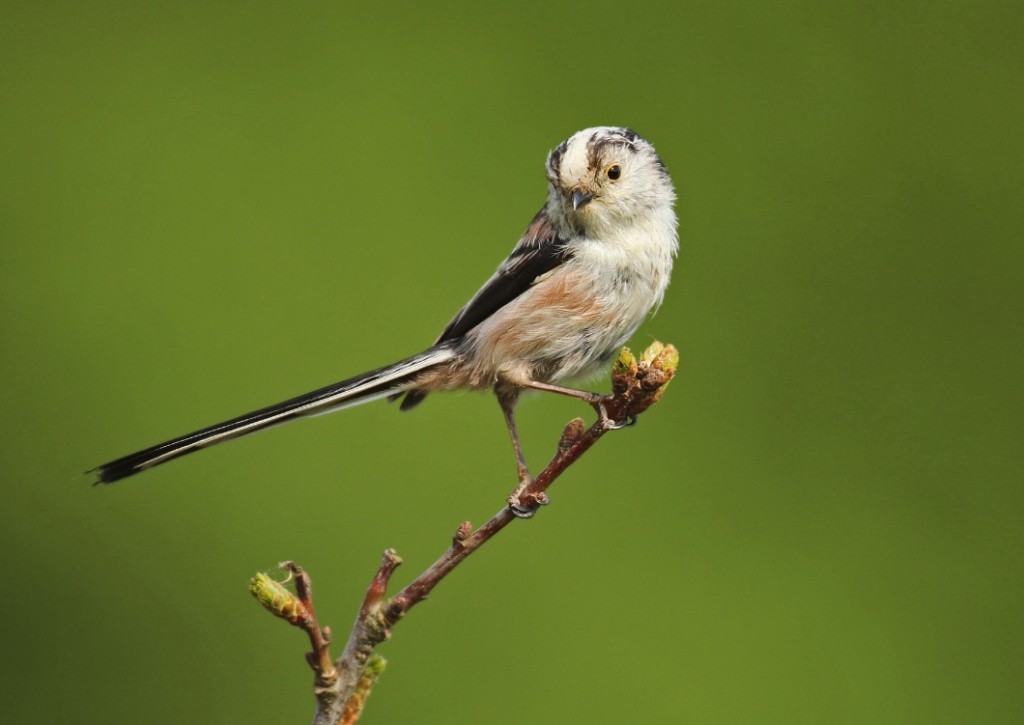 This beautiful little bird has been spotted more often this year which is great news. It may be due to an actual increase in their numbers, an increase in people's awareness of the bird or maybe due to an increase in them visiting gardens. Whatever the reason, these great wee birds are one of my favourites. It's always lovely to see them flocking together at this time of year and they are easily recognised by their appearange and their call, which I think sounds a bit like a cat's purr. Flocks of long-tailed tits will roost together at night; huddling up close on a branch to keep warm and conserve energy. This is something that I have never seen so if anyone has a photo of it please send it in to us!
Long-tailed tits also display co-operative breeding. The nesting success rate for these birds is only 17% so if they fail (and they invariably do), they make one of three options. They will either give up for the year, try again or they will split up and help raise young at the nests of their male relatives. It has been shown that they are able to recognise their kin from other long-tailed tits. A study was carried out where foster chicks were put in a nest with the original chicks. In the following years there was no discrimination between the foster chicks and the original chicks when it came to the birds making helping decisions. This would indicate that recognition is learned and not genetically determined; it is nurture not nature.
Laura – Falls of Clyde Ranger
Help protect Scotland's wildlife
Our work to save Scotland's wildlife is made possible thanks to the generosity of our members and supporters.
Join today from just £3 a month to help protect the species you love.
---
Preface
This beautiful little bird has been spotted more often this year which is great news. It may be due to an actual increase in their numbers, an increase in people's …