Keeping a nature diary, or a nature journal, is a fantastic way to keep track of what you've seen and to learn new things as you go. You can use any type of notebook that you like, or you could type it up on a computer. It can help to write fairly frequent entries over a period of time, so that you can see how things change with the seasons and have fun looking back on everything you've seen.
Some children might like to keep a nature scrapbook instead, if they find writing more difficult.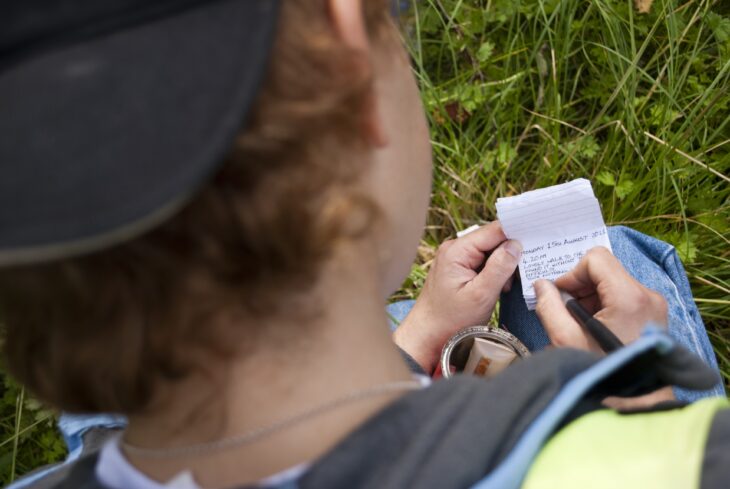 ---
What you will need:
A notebook, some paper, or a computer
A pencil, pen, or a computer
Access to an outdoor space – even if it's through the window!
---
How to write your nature diary:
Diaries are personal, and nature diaries are too – it's important to write it in a style that works for you. Here are some ideas: full paragraphs; bullet points; short sentences and abbreviations.
It's a good idea to start each entry with the date, and a title. You could also add the time period that the entry relates to (the time that you were outside).
Sometimes people like to note down the weather – that way you can look back on trends, to see if anything influenced the type of wildlife you see and hear.
It can be really helpful to add drawings and/or photographs. This can help you to remember what you have seen, and to explore it in more detail once you get home. If you don't know what something is for example, you can make a drawing or take a photo. Then you can use the picture to see if you can find out more by using books and the internet.
Why not show your nature diary to other people? Your teachers, friends, parents and group leaders would be fascinated by all your finds.
Share what you see using #DiscoverLearnPlay