This is the perfect art project for kids who love the sea! It's exciting to use watercolour paints to mix different colours and using this wax crayon technique creates an extra WOW factor.
The instructions below help create a rainbow fish, with lots of different colours, but you could use the same technique for lots of other underwater species! Get creative and create an underwater sea-scape!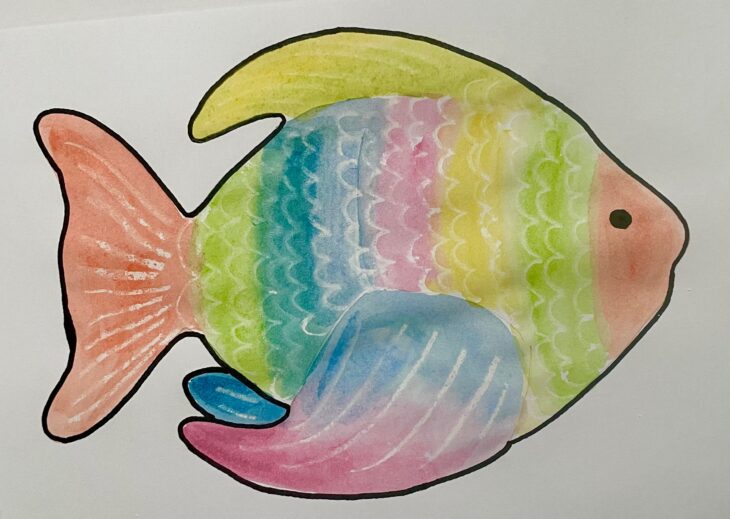 ---
What you will need:
Paper
Pencil or pen for drawing the shape of the fish
Watercolour paints
Paint brush
White wax crayon
---
How to make your watercolour rainbow fish:
Draw the shape of a fish – or print out the template below.
Use the white wax crayon to draw a pattern in the fish. You could create some scales or add some fun shapes and designs! It will be hard to see the pattern you draw, so keep it simple and try to remember the areas you've drawn in to not overlap your design.
Use your watercolour paints to colour in the fish – you can use lots of colours to create a bright rainbow fish! Add water to your brush to help you blend the colours. You can always using some kitchen roll to dab up water if you have added too much as well.
The paint will sink into the paper but won't be able to stick over the wax pattern. As you paint the wax pattern will come through and remain white.