The Japanese practice of 'forest bathing' (known as shinrin yoku) is a great way to relax and de-stress. Luckily, it's very easy too! All you need is practice mindfulness amongst the trees; spending time in a calm and quiet manner, breathing deeply and observing the nature around you.
Research shows that spending time around trees can reduce stress, improve immunity, lower blood pressure, and accelerate recovery from illness or trauma. Furthermore, when you hug a tree, you release a hormone called oxytocin – known as the hormone of love and trust – which gives you that warm, fuzzy feeling. So you don't even need a whole forest, you just need one tree! With these benefits so easy to gain, does being a 'tree hugger' sound like such as bad thing?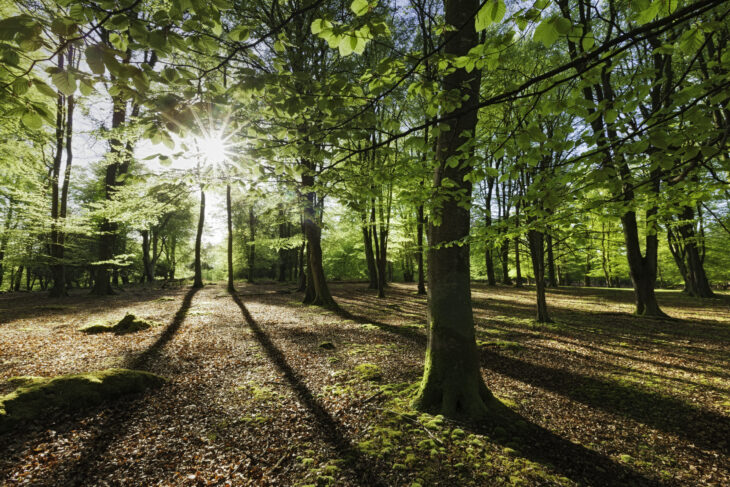 What you will need:
---
How to practice forest bathing or tree hugging
For beginners, a good tip is to put your devices on silence to help you focus on the present moment.
Decide whether you want to practice forest bathing with lots of trees around you. Or perhaps if you're limited for time, you could decide to hug a tree today.
For both activities, you will want to take in your surroundings using all your senses. Avoid thinking about issues in your daily life. Try to be mindful as you walk around and notice all the trees and other life that's around you. What sounds, smells, and textures are around you?
When you're forest bathing you can continue to walk, or find a quiet place to sit and continue your mindful observations.
If you want to hug a tree, for that quick boost of oxytocin, go ahead and choose a tree to hug. If you're unsure about hugging a tree, sitting under a tree with your back against it is a great alternative.
Stay as long as you can, and try to build up to the recommended total of two hours for the full forest bathing experience!