Sunflower means flower of the sun, and they are the perfect flower to plant in May and June. Young flowers track the sun across the sky everyday, until they grow older and their seeds weigh them down. They also grow really fast, and can often reach up to the height of three meters!
These impressive and beautiful plants are easy to grow from a seed. Have a go at recording how much it has grown in height each week.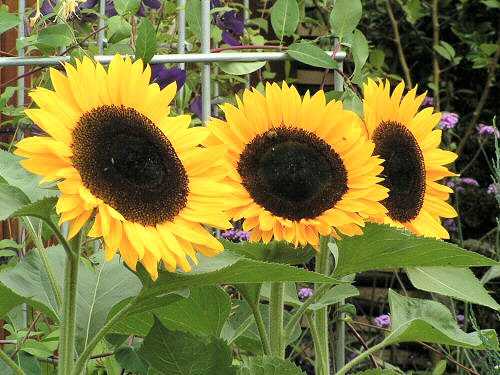 What you will need:
Sunflower seeds
Pot
Compost
Fertiliser
Watering can or water supply
---
How to plant a sunflower
Next, set up the pots you are going to be growing your sunflowers in. You can start with smaller pots that are 7.5cm and then move them to the ground or larger pots later. Arrange the pots in a tray to ensure the soil has good drainage.
Fill up the pots with multipurpose compost, leaving about 1cm of room at the top for additional compost later on.
Add the sunflower seed into the soil with the pointy edge down. Gently push it down with your finger so it goes beneath the soil and then sprinkle a bit more compost on top.
Give your sunflower pots a good drink with your watering can. Then display them on a warm windowsill. Water them around once a week, but increase this frequency if you're having a heat wave.
The seedlings should quickly come through, and after the risk of frost has passed, you can choose a location to place your sunflowers outside. They will need plenty of room to grow upwards and at least 6 hours of sun a day to reach their full height.
As long as you keep up with watering them, the sunflowers should take care of themselves. Now you can just watch the magic!