Make your very own red squirrel with our simple to follow instructions below.
Red squirrels are the only native species of squirrel in Scotland. Their survival here is very much under threat from the presence of the invasive grey squirrel. This topic can often be a bit confusing for children, so this craft activity is a great way for kids to start to learn about this iconic mammal, and have some fun at the same time.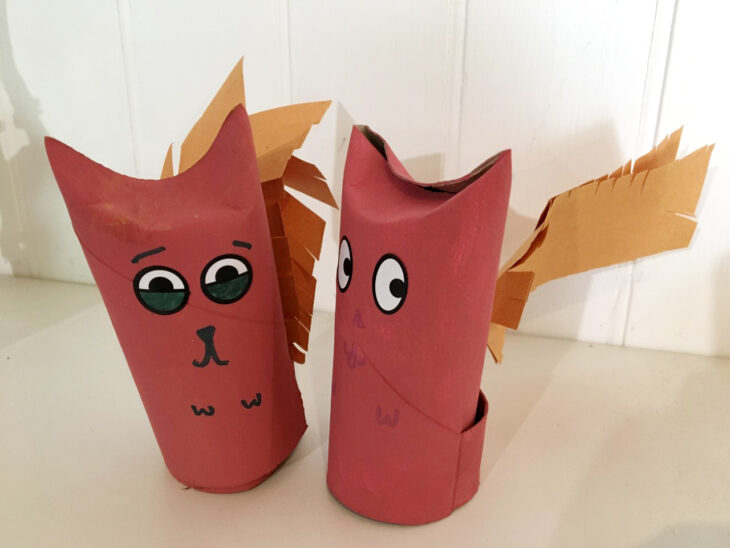 ---
What you will need:
Two cardboard tubes of the same size – such as toilet roll tubes, or kitchen roll tubes cut to size.
Scissors
Paint
Paintbrushes
Water
A black pen or crayon
---
How to make your red squirrel:
For step-by-step images, download the resource sheet below.
Start by cutting out a wavy tail shape in one of the tubes, remembering to leave a ring of cardboard at the base.
Fold in the top of the second cardboard tube, to make the ears.
Cut two slits at the bottom of the second cardboard tube and slot the second tube onto the base of the first (the one with the wavy tail).
Paint the body in red paint and the tail in orange.
Wait for the paint to dry and use white paint for the eyes. If your paint is not thick enough for this, use circles of white paper.
Using a black pen or crayon, add the features to your squirrel's body.
Your squirrel is ready!
To expand the activity for older children, you could also make a grey squirrel and use the models to explain the conservation issue for the red squirrel.
Share your red squirrels using #DiscoverLearnPlay
This activity was developed as part of the Saving Scotland's Red Squirrels project.