Make your own nature loom with this fun activity, the perfect way to weave your creativity into a piece of natural art. Let your creative side take over; think of different natural materials you could use. You could even try making a huge version as part of a group activity.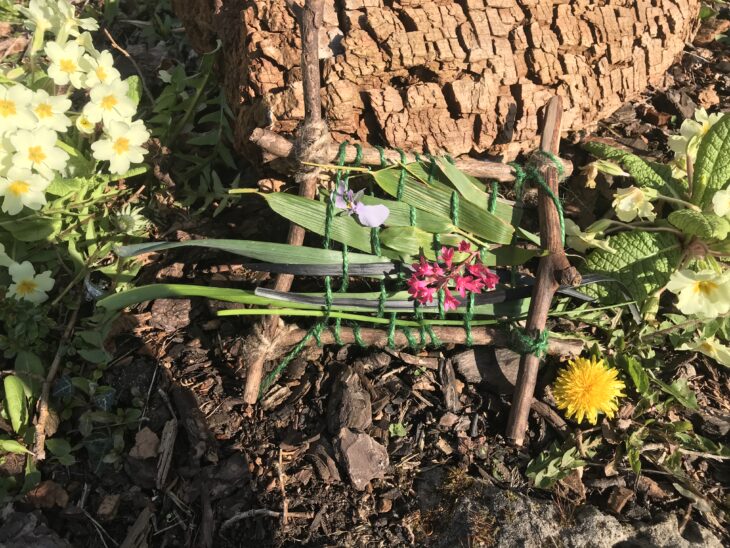 ---
What you will need:
4x sticks
String
Natural materials like long grasses, stems and flowers – remember to use fallen materials
---
How to make nature's loom:
Lay out your four sticks to create a square frame.
Securely tie the four corners of your frame together using string.
Tie a piece of string to the bottom left of your frame.
Run the string up to the top stick, and loop around the top stick twice.
Next, run your string back down to the bottom stick and loop around the bottom stick twice.
Repeat steps 4 and 5, moving each run 1cm to the right.
You now have your frame to weave.
Take each strand of grass and weave under and over each string from one side to the other.
Try to alternate for the next piece of grass – over and under all the way along.
Once you've filled the loom with grass, secure some colourful objects into the design such as flowers.
Hang up and admire.
Share photos of your loom using #DiscoverLearnPlay
This activity was developed as part of the Let's Notice Nature initiative of Earn Your Stripes, in partnership with Scottish Badgers.