Take a closer look at leaves, pine cones, bark, flowers and other natural objects by placing them in jars of water. The water magnifies the objects so you can get a good look at your treasures. Why not theme your jars to different types of tree or flowers to help you with your ID skills.
Or look out for the bubbles of oxygen coming out the tiny stoma (holes) on the underside of the leaves. Not forgetting its an excellent way to take nature indoors as they look so pretty. The water should help preserve the leaves a while too.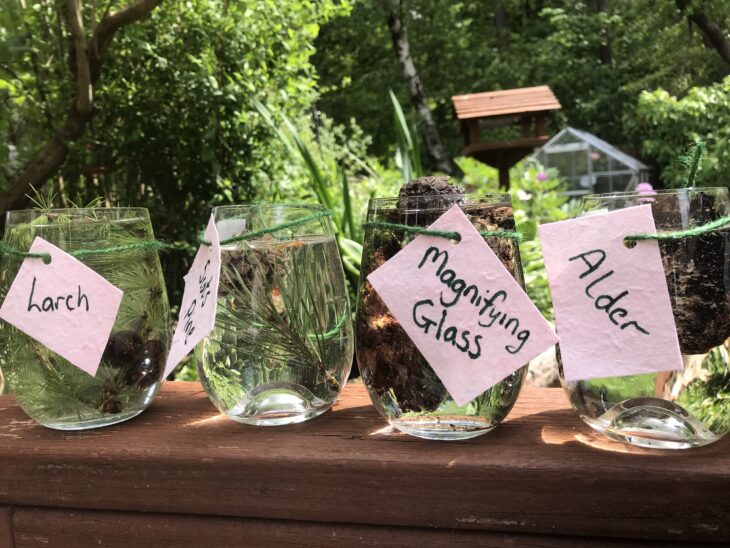 ---
What will you need:
Natural objects like bark, pinecones, leaves or flowers – remember to only collect fallen materials
Paper and pen
String
A glass jar or drinking glass


---
How to make a magnifying nature jar:
Supervision will be needed for young children due to the slippy nature of glass and the risk of them breaking if dropped
Put the objects into your jar or glass.
Fill to near the top with water.
Place in a table to bet a good look or hold up your jar to your face.
Label your jars with pen paper and string to help you compare your natural treasures.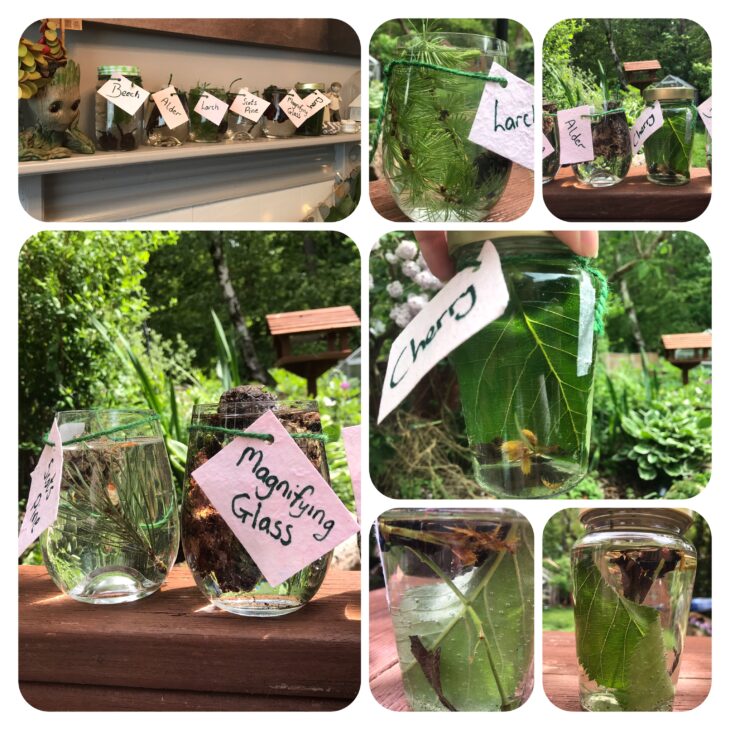 This activity was developed as part of the Let's Notice Nature initiative of Earn Your Stripes, in partnership with Scottish Badgers
Share a photo of your creatures using #DiscoverLearnPlay