Get creative and make an art masterpiece using leaves, flowers and a hammer with this leaf bashing activity. Bashing leaves between cotton or even paper allows the natural dyes to imprint on the material, creating lovely patterns. It's fun too!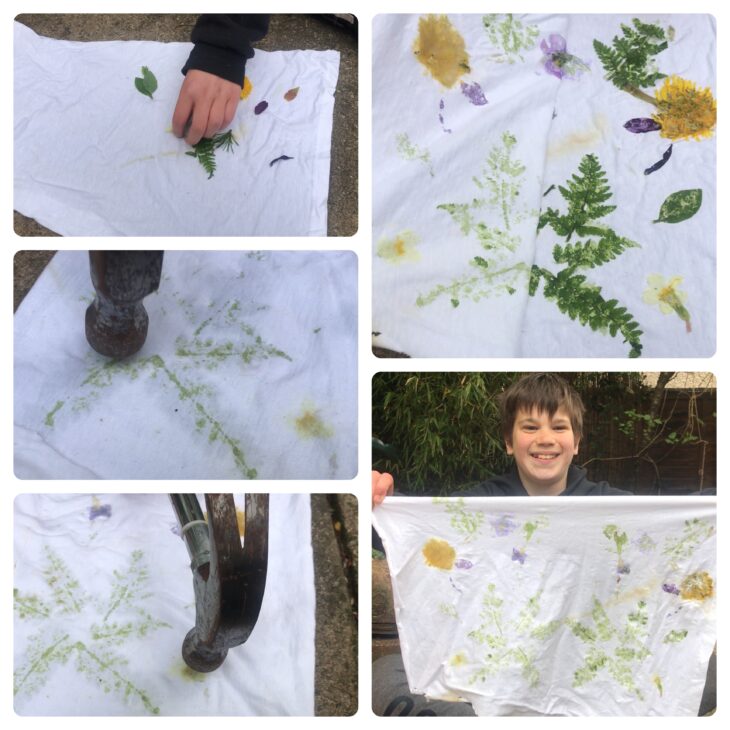 ---
What you will need:
Leaves and flowers/petals
White cotton material (an old t-shirt or bed sheet will work)
Hammer or a bit of wood
---
How to make your Leaf bashing masterpiece:
Gather leaves and flowers from your garden or on a walk. Get permission before picking flowers and remember only take a few and be careful not to cause damage.
Lay out your cloth on a suitable surface that won't get damaged.
Decorate half of the cloth with your leaves and flowers.
When you are happy with the design fold over the cloth in half to cover the pattern.
Carefully hammer the cloth (keeping fingers out the way!).
Make sure you hammer all over your design until you can see the pattern begin to come through.
Unfold and scrape away all the hammered leaves and flowers.
You will be left with your art work. You can cut it in two if you like or keep it as a complete piece.
Share your photos using #DiscoverLearnPlay