Butterflies are beautiful, and they're also a great way to start exploring colours, patterns and shapes. This fun activity will help younger children get creative while exploring the basics of symmetry and patterns at the same time. It's messy, creative and fun!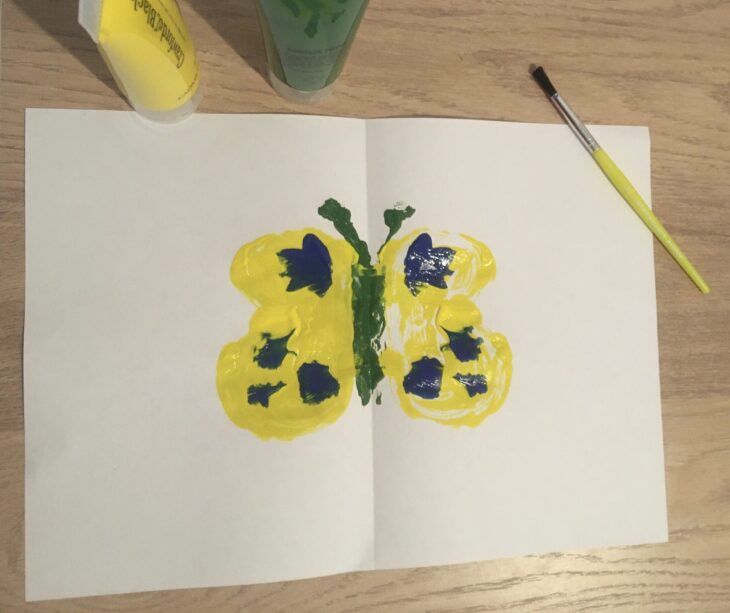 ---
What you will need:
Water based paints
Paintbrushes
Water
Paper (sugar paper if you have it)
Marker pen (optional)
Newspaper (to cover the tables!)
---
How to make your butterfly painting:
Fold your piece of paper in half.
Unfold and paint the shape of half a butterfly, on one half of the paper.
Fold the paper and press firmly.
Carefully unfold the paper.
To make a more detailed design, add more colours to one side and repeat the process.
Once the paint is dry, you can add or refine details using a marker pen.
Your butterfly is ready to fly! Why not display it, or cut it out and use as part of mobile?
For an extra challenge: see if you can base your design on the markings of a real butterfly species.
Share your paintings using #DiscoverLearnPlay