Using paints to make prints is so much fun, but have you ever tried using natural materials to make your patterns? Nature is full of wonderful shapes and textures, and leaves are a perfect example of this. The leaves of different plants have different shapes and patterns – its what helps those plants to survive.
This activity is great for creative play, and it also helps children to explore ideas of shapes and patterns. For an extra maths twist, see if you can create a tessellating pattern with your prints.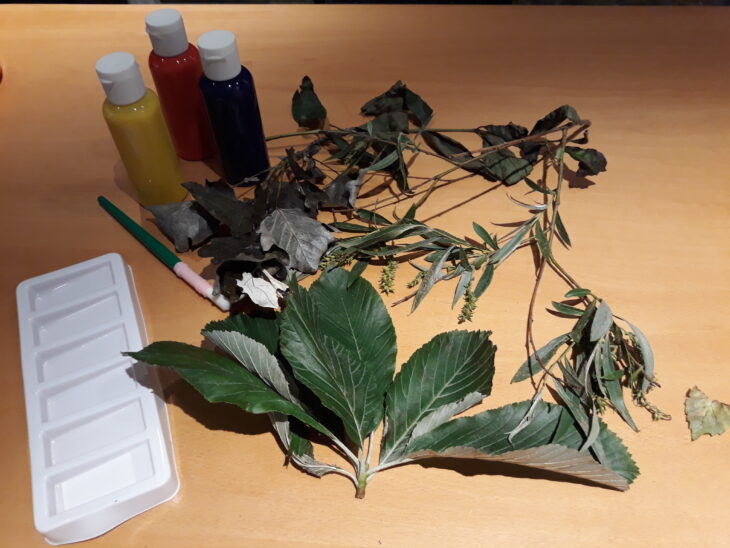 ---
What you will need:
Leaves (picked from the ground)
Paints
Paintbrushes
A paint tray (or old plastic container lids)
Water
Plain paper
---
How to have a go at leaf printing:
Select the leaf or leaves you would like to use for your design.
Mix your paints to create the colours you would like to use.
Using the paint brush, cover one side of the leaf – it helps to coat the side on which the veins stick out.
Gently press the leaf onto the paper. Using your fingertips, press lightly along the length of the leaf.
Carefully and slowly, peel the leaf away from the paper.
Repeat the process using as many leaves, colours and designs as you would like.
Explore shape, patterns and tessellation to give the activity a maths twist.
For a bit of biology, see if you can identify and label the different leaves. Do certain features make better prints? Why do those leaves have those features?
Share your photos using #DiscoverLearnPlay