Oak trees are not only beautiful features of our wild landscapes, they're also really important for wildlife. A mature oak can support hundreds of species of insects – which of course provides food for hungry birds and mammals. This activity is a wonderful way to directly explore the growing process of the oak tree and provides a project that can be worked on all year round. Your tree could support hundreds of species in the future, after all – "mighty oaks from little acorns grow!".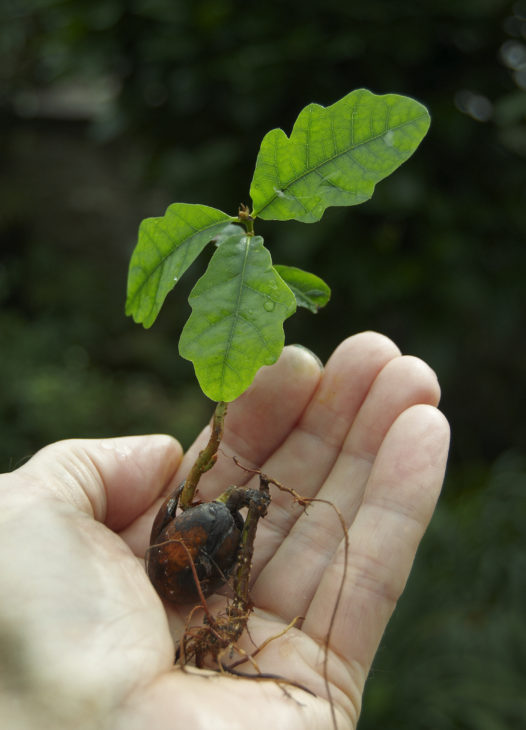 Oak seedling © Alan Price
---
What you will need:
Acorns
A bowl
Water
A plant pot (or a clean, used, large yoghurt pot or ice cream tub)
Stones or gravel
Soil or peat-free compost
Landowner's permission to plant your tree
---
How to grow your oak tree:
In autumn, go on a walk in a place where there are oak trees. Collect a few acorns.
Place the acorns in a bowl of water – healthy ones will sink.
Put a layer of stones or gravel into the bottom of the plant pot.
Fill the plant pot with soil.
Plant an acorn by pushing it into the soil with your finger.
Water your pot over the winter.
The first leaves should appear in the spring.
Keep looking after your plant over the next year.
By the second spring, it should be ready to plant out in the wild!
Share your photos using #DiscoverLearnPlay