Rainbows have become such a hopeful symbol. Draw your own rainbow and match the colours with those that you can find in nature. A great activity in spring and summer when flowers start to bloom.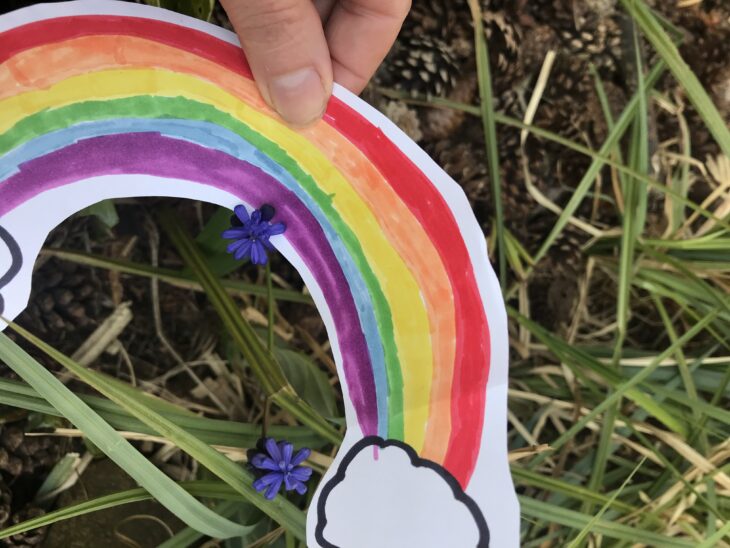 ---
What you will need:
Paper
Coloured pens, pencils or paint
A view of nature (outdoors or from a window)
---
How to make nature's rainbow:
Draw or paint a colourful rainbow on your piece of paper and cut it out.
Take it outside, or hold it up at the window, to match the colours with natural objects (such as flowers, trees, animals and rocks).
Try to find natural objects for all the colours in your rainbow.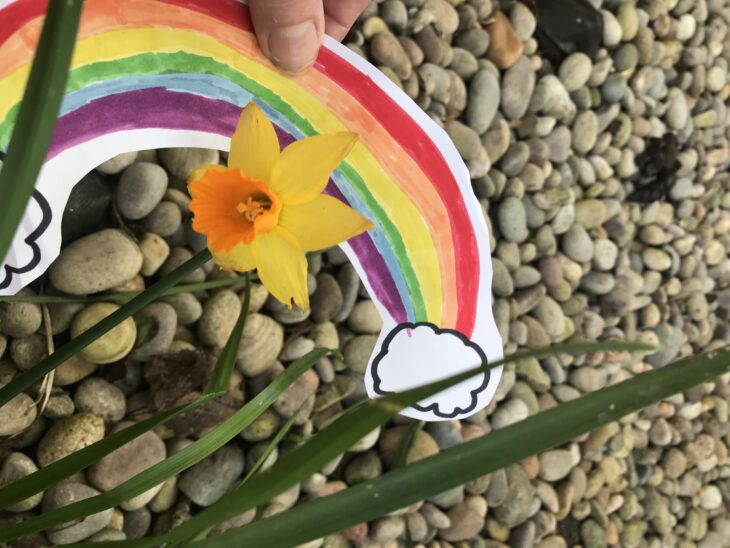 Let us know what you find using #DiscoverLearnPlay
This activity was developed as part of Let's Notice Nature initiative- Earn Your Stripes, a partnership initiative with Scottish Badgers
Let's Notice Nature – environmental education & nature connection for all