Volunteers have launched an upcycled floating platform for ducks and other water birds at Oldhall Ponds Wildlife Reserve in Irvine.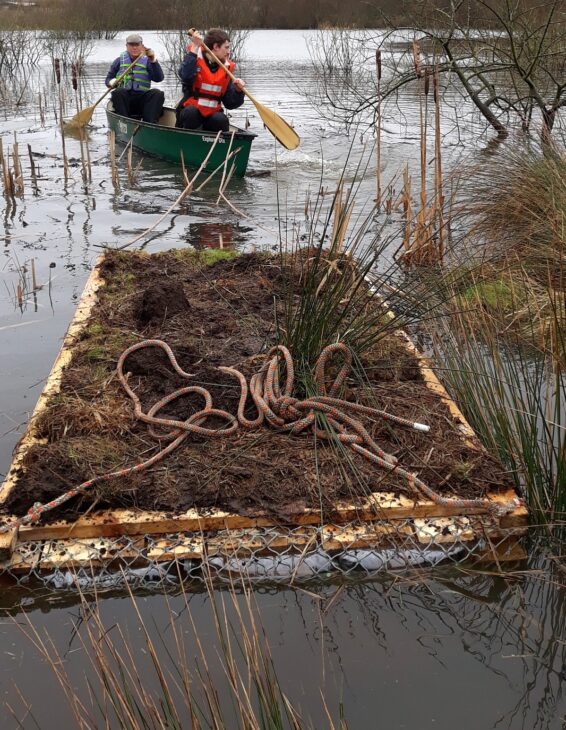 One hundred plastic bottles, a discarded pallet and a fishing net were used to construct the artificial roost. It was then covered in turf and towed out to its final position by canoe.
The platform is designed to provide a safe roost for a range of birds including coots, moorhens and mute swans, as well as ducks such as mallards, tufted ducks and goldeneyes.
Shortly after the installation of the raft a swan was seen making use of the new roost.
Harry Richards, Ayrshire Community Engagement Officer, Scottish Wildlife Trust said: "Our volunteers have been working on the island over the last few months. It was a proud moment to see it installed on the pond.
"Thanks to players of the National Lottery we offer a number of ways to get involved with helping wildlife on our reserves in Ayrshire, including regular volunteering on Wednesdays and one-off events. Newcomers are always welcome."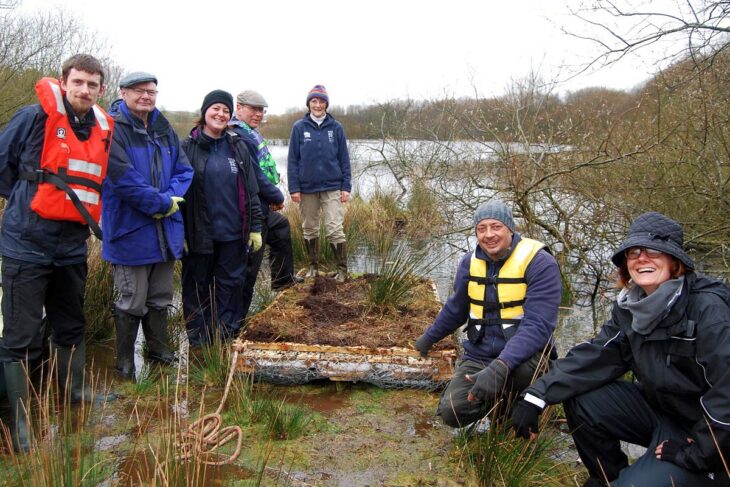 Volunteer Anne Stobbs said: "Many of us have been involved with this project from the start, so being there for the launch of the island was fantastic. We saw all our work and planning finally come together.
"It was a great experience to get out on the water in the canoe to see the island in place. It really made me feel close to nature, and see the reserve from the perspective of the wildlife. I will be checking the island for signs of use whenever I visit Oldhall Ponds!"
The Trust looks after 15 wildlife reserves in Ayrshire, including green spaces in and around Irvine and Kilwinning. These reserves cover a large range of habitat types from stands of veteran trees to ponds and flower-rich meadows.
Our Connecting Communities to Nature in Ayrshire project is kindly supported by the National Lottery Heritage Fund.