The Trust has welcomed the Scottish Government's response to the independent Grouse Moor Management Group's report (the 'Werritty Review'), set out in the Scottish Parliament today by the Minister for Rural Affairs and the Natural Environment Mairi Gougeon MSP.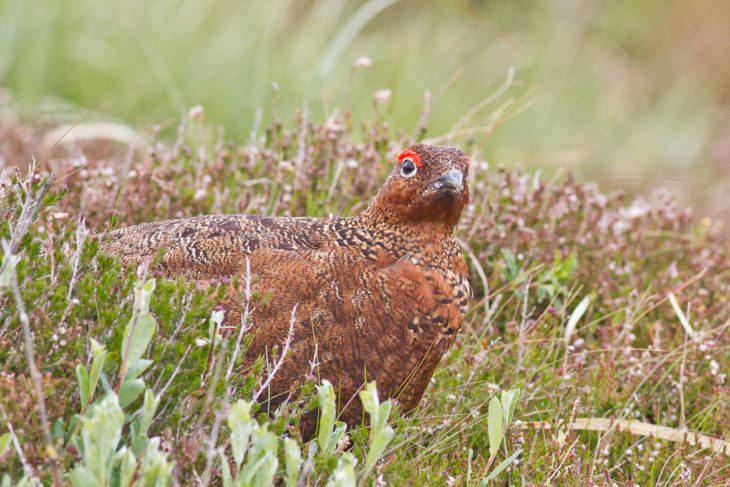 Our Chief Executive Jo Pike said: "We're delighted that the Scottish Government has announced it will act to ensure that driven grouse shooting is managed in a way that delivers better outcomes for our climate and for biodiversity.
"We believe introducing a licensing scheme will support efforts to tackle raptor persecution in Scotland. Everyone with an interest in the country's uplands is agreed that this serious crime must be stamped out.
"We also welcome a ban on muirburn to protect peatlands, and further controls on the use of medicated grit.
"The Scottish Government, conservationists and land managers can work together to ensure the approach taken to licensing is practical, and that it delivers meaningful progress towards tackling climate change and protecting Scotland's wildlife."
Licensing driven grouse moors and ending burning on peatlands are among 11 transformative actions identified in the Trust's Nature Recovery Plan, published in partnership with RSPB Scotland and WWF Scotland.