Fifty organisations, academics and individual farmers including the Scottish Wildlife Trust, National Farmers' Union of Scotland, Scottish Land and Estates, Scottish Crofting Federation and other members of Scottish Environment LINK are calling on the Scottish Government to do more to help agriculture turn a corner and substantially reduce its greenhouse gas emissions.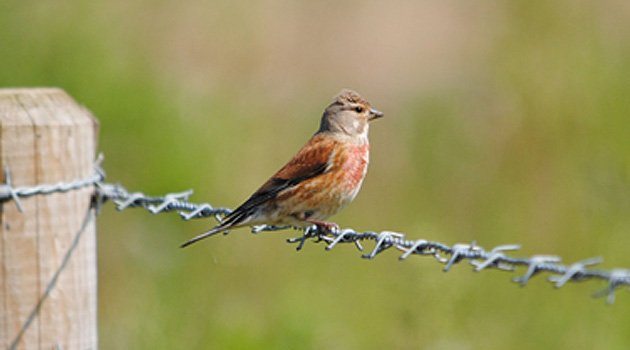 In a joint letter, the signatories have urged Cabinet Secretaries Roseanna Cunningham and Fergus Ewing to support farming practices that are less damaging to our climate and put us on a path to net-zero greenhouse gas emissions from agriculture by 2050.
Bruce Wilson, our Senior Policy Officer said: "The unprecedented range of stakeholders from across the farming, academic and environmental sectors that have come together to sign this important letter demonstrates the strength of feeling there is about agriculture achieving net-zero greenhouse gas emissions by 2050.
"It is time to get serious about this issue and the imminent reform of Scotland's land management subsidies due to Brexit gives us a rare chance to re-align support to help farmers, crofters and other land managers substantially reduce emissions and do more for biodiversity while also running sustainable businesses."
Pete Smith, Professor of Soils and Global Change at University of Aberdeen Science and Director of Scotland's ClimateXChange said:
'The land sector contributes about 24% of all human greenhouse gas emissions, so action in farming needs to be part of the climate solution. By adopting this ambitious net carbon neutral target for the agricultural sector, Scotland has the opportunity to lead the world toward the goals and targets set out under the Paris Agreement.'
Pete Richie, Executive Director of Nourish Scotland and Leader of Scottish Environment LINK's Food and Farming Subgroup, said:
'We welcome this commitment from the farming sector and others to an ambitious long-term target to tackle climate change. All farmers, large and small, tenants and owners now need the support and knowhow to help them deliver'.
Andrew McCornick, President of NFU Scotland, said: 'Scotland's farmers and crofters deliver a huge amount for the environment whilst producing high quality food. With the right support, I am confident we can increase this alongside reducing our emissions and increasing our profitability. That bright future is a goal we should all unite around and I am delighted to see the widespread support it has already secured.'
"Scottish farmers have always been great innovators. Given the chance they will grasp the opportunities to be at the forefront of the adoption of modern farming techniques that will integrate quality food production within balanced agri-ecological systems."
Organisations signing the letter
Anaerobic Digestion and Bioresources Association (ADBA)
Biodynamic Association
Buglife Scotland
Caledonain Organic
Church of Scotland
Compassion in World Farming
Commonweal
Community Land Scotland
Cyrenians
Federation of City Farms and Community Gardens
Friends of the Earth Scotland
Food Ethics Council
Froglife Trust Scotland
Glasgow Community Food Network
Global Justice Now
National Trust for Scotland
NFU Scotland
Nourish Scotland
Organic Growers Alliance
Permaculture Scotland
Propagate
RSPB Scotland
Royal Scottish Geographic Society
Scotland the Bread
Scottish Allotments and Gardens Society
Scottish Badgers
Scottish Crofting Federation
Scottish Farming and Wildlife Advisors Group
Scottish Land and Estates
Scottish Organic Forum
Scottish Organic Producers Association (SOPA)
Scottish Rural Action
Scottish Wildlife Trust
Scottish Wild Land Group
Soil Association Scotland
Stop Climate Chaos Scotland
Tweed Forum
Unite Scotland
Woodland Trust
WWF Scotland
Individuals signing the letter
Professor James Curran
John B Cameron, Member, Livestock Health Scotland
Dave Reay, University of Edinburgh
Professor Pete Smith, Professor of Soils and Global Change, University of Aberdeen
Lorna Murray, Member of Scotish Churches Rural Group
Professor Davy McCraken, Head of SRUC's Hll and Mountain Research Centre
Antonia Ineson, Myreside Organics
Hazel Mackenzie, Shetland crofter, member of the Nature Friendly Farming Network
Michael Clarke, Dumfriesshire Farmer, member of the Nature Friendly Farming Network
Carey Coombs, Farmer