Carron Dams Local Nature Reserve in Falkirk has won two awards at the prestigious Scottish Awards for Quality in Planning.
The Trust has worked alongside a number of partners to help transform a former industrial site into an ecologically-rich habitat that people enjoy visiting, while engaging locals in the area's fascinating history.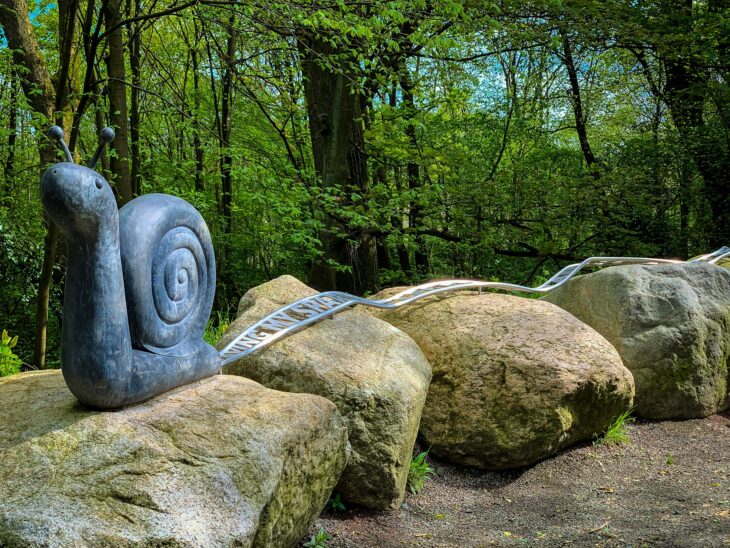 Carron Dams Local Nature Reserve was once a reservoir that supplied water to the Carron Company iron works, considered by many to be the forefront of the Scottish Industrial Revolution with its products traded and shipped worldwide. The reserve is now a 'Dam Fine Place' to visit with a fantastic wetland full of wildlife that people can enjoy and explore.
Claire Martin, the Trust's Falkirk Reserves Ranger said: "Carron Dams is an urban wildlife reserve and we want it to be a place for people as well as for wildlife. We're thrilled to see the local community enthusiastically taking ownership of the site, caring for it, and helping to enhance it.
"The improvements have encouraged a wide range of people to visit and enjoy the reserve, from school pupils doing outdoor learning to locals just having a lovely, peaceful place to go for a walk."
A range of partners including the Scottish Wildlife Trust, Falkirk Council, the Central Scotland Green Network Trust, Larbert High School, Carron Dams Local Nature Reserve Management Group and Ratho Byres Forge to develop and deliver this project.
This hard work paid off as the project won both the People's Choice Award and Overall Winner at the Scottish Awards for Quality in Planning.
Rhona Geisler, Director of Development Services at Falkirk Council said: "We are delighted that the Falkirk area featured significantly at last week's award ceremony. We had three projects shortlisted and, in gaining the overall prize for quality in planning, walked away with four awards.
"We are extremely grateful for the hard work of our staff and the support of partner organisations that helped to fund and deliver these award winning projects.
"Finally, we are especially grateful to members of our communities who voted for the Carron Dams project in large numbers.  This innovative project went on to win both the Peoples Vote and the Overall Winner. Clearly this means a lot to our communities and this is the best kind of feedback we can receive as a Council.  This demonstrates our determination to achieve the highest standards in delivering planning projects in our area."
Jon Reid, Rector at Larbert High School said: "We feel honoured to work with such a supportive group of partners and to play our part in conserving, developing and bringing to life part of our local heritage.
"Projects such as these provide our young people with an opportunity to express their talents and develop their skills for learning, life and work within a very unique environment and context. The passion and commitment they displayed throughout their involvement is testament to the inspirational people they worked alongside and everyone involved should feel very proud of their achievements."