The Scottish Wildlife Trust can confirm that female osprey LF15 has left Loch of the Lowes Wildlife Reserve following her fourth successful season in Perthshire.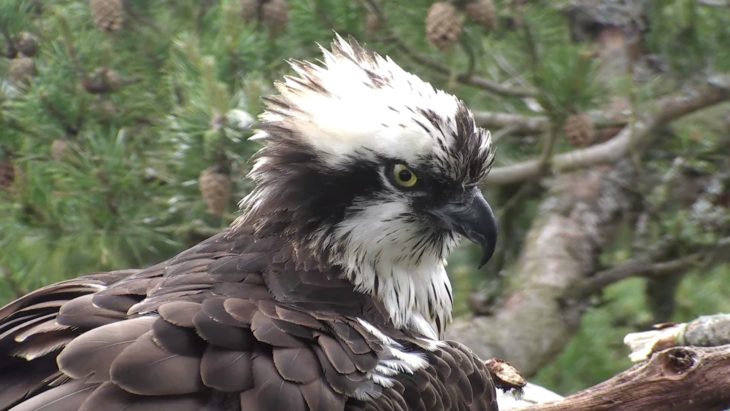 Sara Rasmussen, Perthshire Ranger, Scottish Wildlife Trust said: "It's always sad to see the ospreys begin to depart but we're delighted that 2018 has been another successful season. I'm particularly pleased for the volunteers who kept a 24-hour watch while LF15 was incubating her eggs, helping to ensure that the nest was kept safe from disturbance at the most critical time."
"It's still a great time to visit the reserve. Both of this year's fledglings have been seen fishing around the loch and they are increasingly capable of fending for themselves. Both the fledglings and the resident male should be in the area for at least a couple more weeks before setting off on their own migrations."
"We don't know LF15's exact age, but we believe that she is of healthy breeding age and hope that she will return in 2019."
Female osprey L15 and the current resident male LM12 have spent four seasons together. They have successfully fledged 10 chicks in that time.
The Scottish Wildlife Trust's osprey protection programme is supported by players of People's Postcode Lottery.
Loch of the Lowes Visitor Centre is open daily from 10am – 5pm with 24-hour access to the reserve hides. A live osprey webcam ensures people from around the world can follow events as they happen.