Our fantastic home fundraisers raised over £2,000 for the Trust through the 2.6 Challenge this spring.
Supporters of all ages completed lots of exciting challenges including photographing 26 different species of garden wildlife, cycling 260 km, and sowing a 2.6 square metre wildflower meadow.
Liz Eadie, our Fundraising Officer said: "The response to this new challenge has been fantastic. It's brilliant to see so many of our supporters recognising that charities need extra help at this time, and have taken on a challenge which they can complete at home or through their daily exercise.
"While the 2.6 Challenge has now closed, we're very happy to support anyone who wants to get involved in raising funds to protect Scotland's wildlife for the future with ideas, support and resources."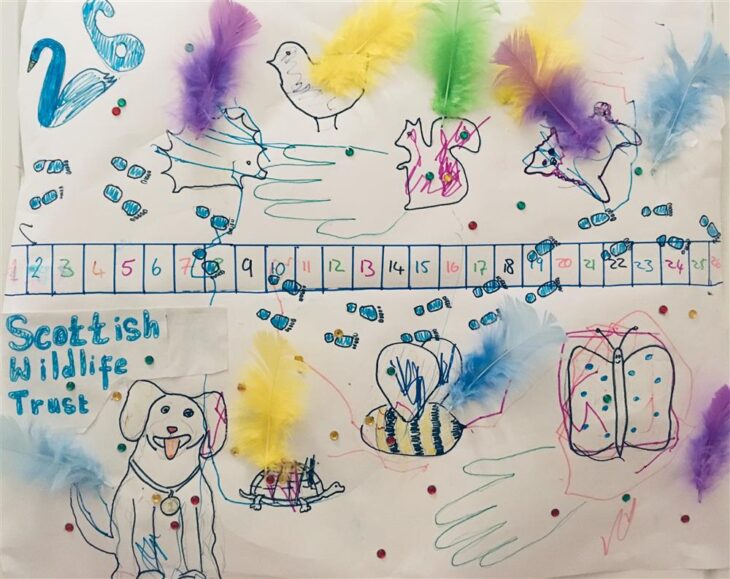 Scooting 26 miles for wildlife
One of our supporters. Jenni Roberts, took the opportunity to introduce her daughter Lyra to supporting charity at a young age, to encourage her to help others. At the end of her challenge Lyra will have walked, ran and scooted a total of 26 miles, the length of a full marathon!
Jenni Roberts said: "Lyra has just turned three and this is her first proper fundraiser. 26 miles is a lot of walking for her little legs and will be completed in one or two mile installments over the next few weeks of lock down.
"Lyra said she wants to 'help the animals'. She listed bumblebees, butterflies and birds as a few of her favourites. She also listed giraffes, tigers and elephants – but we'll do something for them another day! The Scottish Wildlife Trust do fantastic work and we're delighted to support Lyra in raising money for them."
Sowing wildflowers in Glasgow
Another supporter, Sian Jones, decided to sow a 2.6 metre patch of wild flowers as part of her 2.6 Challenge. Sian chose to raise money for the Trust while providing a boost for bees and other pollinators in memory of her mother, Brenda Isobel Jones, an active member of the Manx Wildlife Trust who helped to run Ayres Visitor Centre.
Sian said: "My mother was active in the Northern group of the Manx Wildlife Trust. Because this cause was so important to her I decided to sign up as a Trust member after she passed away."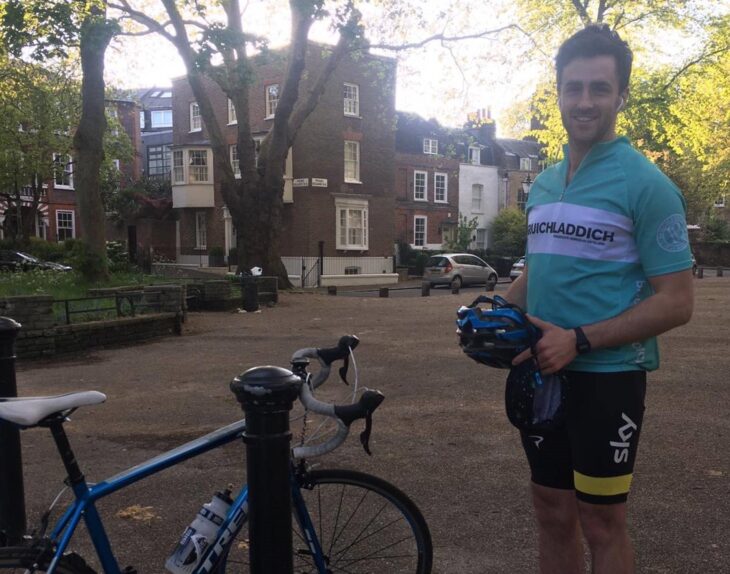 Thank you to all of our Home Heroes!
Matthew and Alex cycled a combined 26 continuous loops of Swain's Lane, reputed to be London's toughest climb.
Emma encouraged her dogs Bootsy and Bibi, to 'wait' for an impressive 2.6 minutes.
Catherine organised a quiz based on 26 popular musicals.
Dave challenged himself to find and photograph 26 individual species in his garden.
Anna cycled an impressive 260 km at home on her indoor exercise bike.
Karen and husband Peter undertook an exciting video game challenge for 26 minutes from their living room.
The 2.6 Challenge was set up after many major fundraising events in the UK were postponed or cancelled due to the Covid-19 pandemic, leaving many charities struggling to maintain their services.
Community fundraising is an invaluable way to support our work. If you'd like advice, support or inspiration for ways you can help, contact Liz, our Fundraising Officer: eeadie@scottishwildlifetrust.org.uk, or click here for more information.