A new self-guided snorkel trail for South Fife has been launched by the Scottish Wildlife Trust in partnership with The Ecology Centre.
Featuring five amazing coastal sites, the snorkel trail leaflet is designed to give people the confidence to enjoy their own underwater safari featuring the wonderful marine life found along the coastal zone between Kinghorn and Kirkcaldy.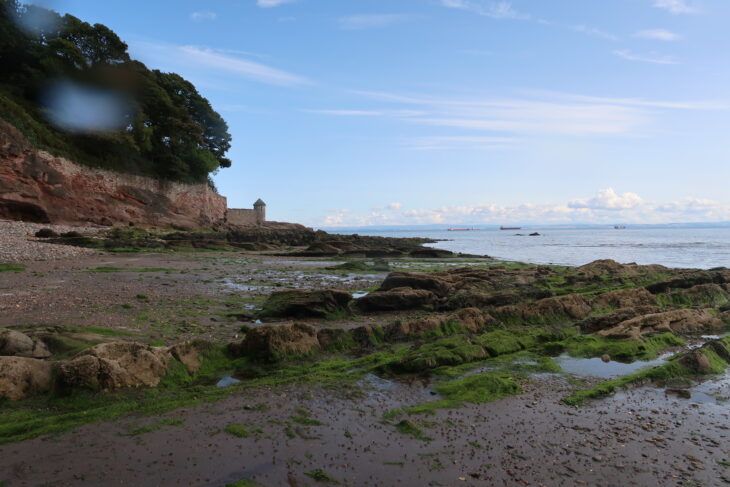 The Ecology Centre is enthusiastic about showcasing Fife's best coastal spots for snorkelling. A spokesperson said: "This has been a great opportunity to work in partnership with the Scottish Wildlife Trust to provide safe snorkelling areas for the public to investigate the local shorelines of Fife. Through this participation we will see an increasing awareness of these delicate natural habitats."
A wide range of organisations hosted marine related beach activities and craft sessions at Ravenscraig Beach in Kirkcaldy on Saturday 26 August. Activities on offer included seagrass crafts, a cetacean watch, shell identification, shoreline scavenger hunt and a wildflower and coastal walk.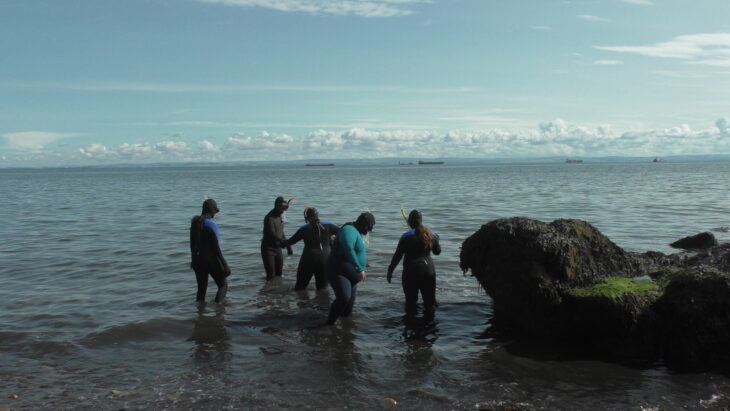 12 local ocean enthusiasts, from children to adults, enjoyed snorkelling in the sunshine. While half the group explored the waters on a self-led basis, the remaining half decided to take part in a guided snorkel trail session led by Genine Keogh, founder of Snorkel Wild. The Dive Bunker in Burntisland offer snorkel equipment hire locally, making oceans more accessible to more people.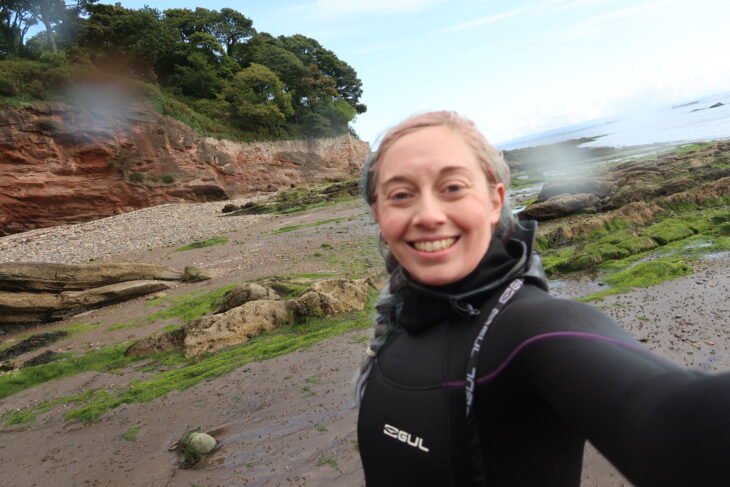 Elouise Cartner, Living Seas Policy and Engagement Officer with the Scottish Wildlife Trust enjoyed meeting people at this event to help them know more about snorkelling in Scotland. She said:
"The Scottish Wildlife Trust wants to map the best snorkelling locations across Scotland to encourage more people to have first-hand experience of the amazing marine life found in our shallow coastal waters. We want more people to care for our marine environment after having a fully immersive underwater adventure. Snorkelling is a memorable way to see fascinating, colourful and unique creatures."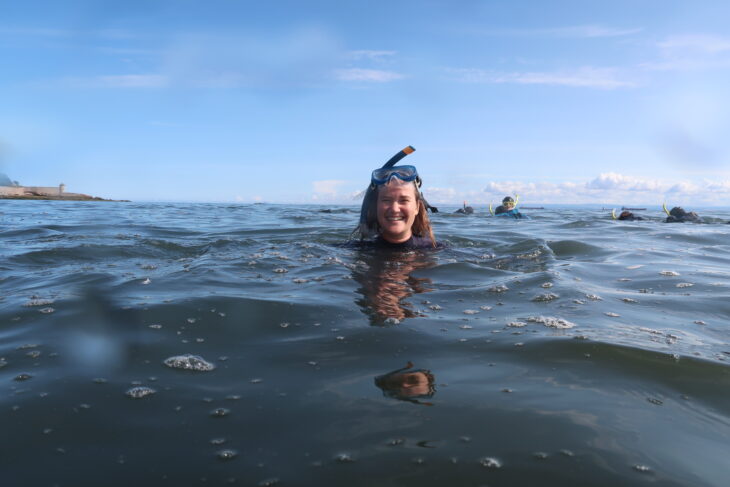 The South Fife snorkel trail aims to encourage people to get involved in the community-led restoration work of The Ecology Centre, which is part of the Restoration Forth project coordinated by the conservation organisation WWF. The Restoration Forth project is working to re-establish the Forth's native oyster reefs and seagrass meadows. Citizen science activities include reporting seagrass using the Seagrass Spotter tool by uploading a picture of seagrass with the location and answering some questions. The data is publicly available and helps to provide much needed information on the distribution of Scotland's critically important seagrass meadows.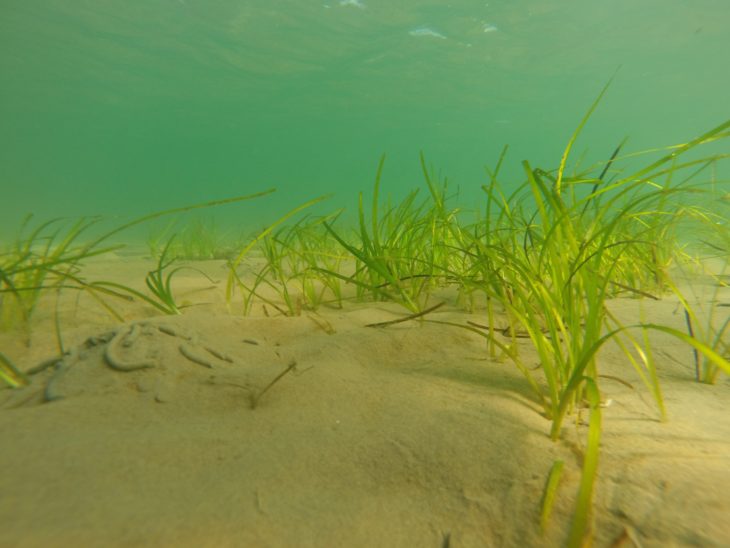 Seagrasses are flowering plants that live in shallow sheltered areas along the coast. These sensitive plants have roots and leaves producing flowers, seeds and fruit and can store large amounts of carbon. They form natural sea defences trapping sediment and slowing down current and waves that cause coastal erosion. Baby fish like cod, plaice and pollock along with sea horses and crabs prefer seagrass meadows compared to bare sand. This makes them interesting places to snorkel.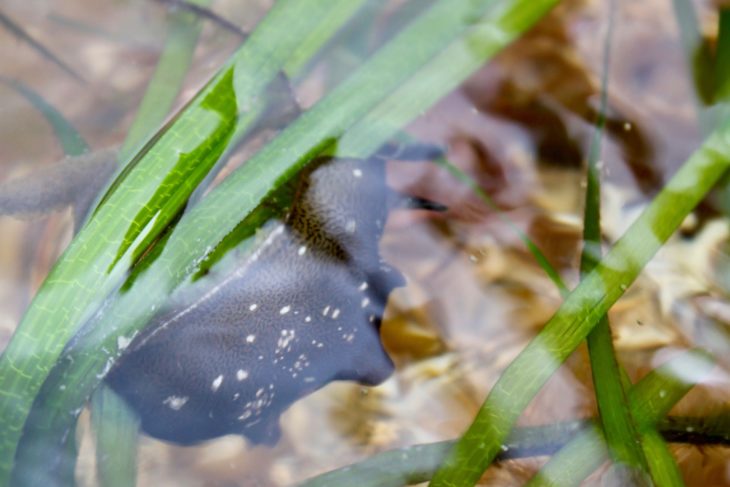 David Torrance MSP for Kirkcaldy is the new MSP Nature Champions for Seagrass. Given the local community-led seagrass restoration work, and the creation of the new South Fife snorkel trail, this is an exciting step in connecting local marine recovery efforts, community interests and policy work. As the Nature Champions host organisations for seagrass, the Scottish Wildlife Trust and WWF look forward to welcoming MSP David Torrance to this new role.
There are now 10 snorkel trails across Scotland with over 60 sites listed. The South Fife snorkel trail is the first one featuring sites in Fife.