The Almond Headwaters Project, led by Perth and Kinross Countryside Trust, and the River Ericht Catchment Restoration Initiative project, led by Bioregioning Tayside have both been awarded funding from Esmée Fairbairn Foundation through the Riverwoods Investment Readiness Pioneers project. The £124,190 development funding for each project will kickstart commercially viable river woodland recovery efforts in their respective catchment areas.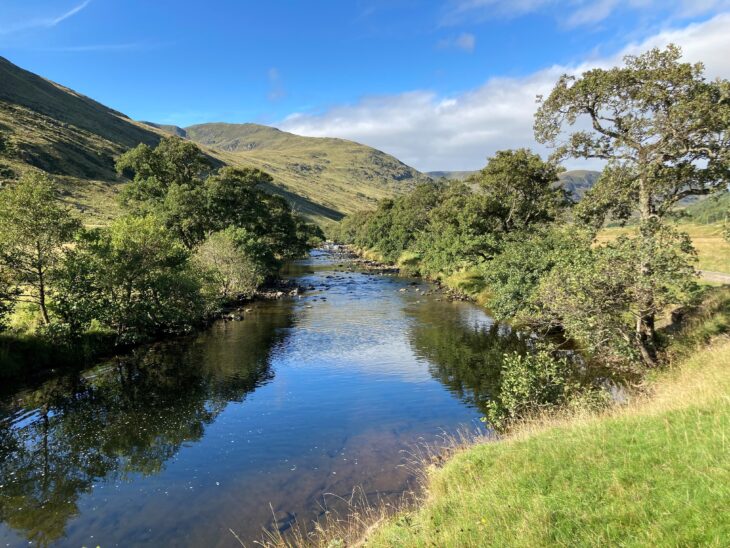 For the Almond Headwaters Project, the funding will enable the project team to collaborate with landowners, communities, and other stakeholders in the upper reaches of Glen Almond. The focus will be on developing a landscape finance innovation hub, introducing new funding mechanisms beyond traditional grants. By leveraging the award from Esmée Fairbairn Foundation, the project aims to establish an investable nature recovery initiative in Highland Perthshire and drive community-focused ecological restoration efforts in the region.
The River Ericht Catchment Restoration Initiative co-led by Bioregioning Tayside, Blairgowrie and Rattray Development Trust, Blairgowrie and Rattray District Angling Association, the Cateran Ecomuseum, Mount Blair Community Development Trust, Palladium and the Tay Ghillies Association will work towards enhancing the ecological health and biodiversity of the River Ericht catchment, creating a model for sustainable nature recovery practices that can be replicated in other regions.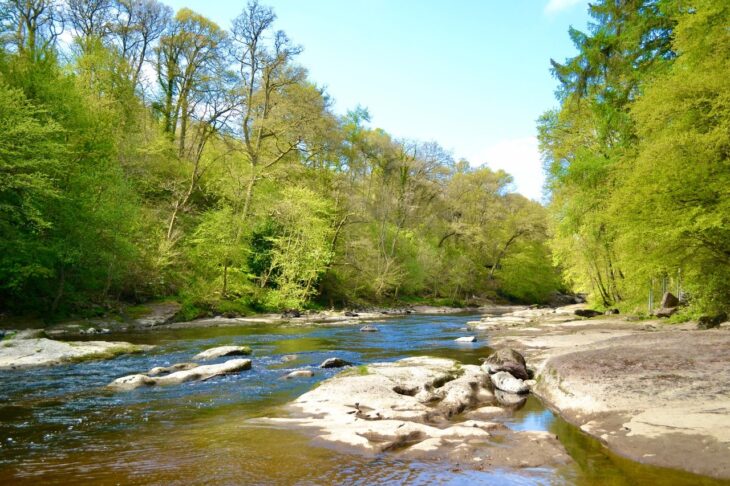 Riverwoods Investment Readiness Pioneers adopted a participatory approach to the project selection process, engaging the wider community in decision–making. A public voting process to create a national, community-evaluated shortlist of candidates was led by Democratic Society. From this shortlist, both projects were selected by a panel comprising representatives from Esmee Fairbairn Foundation, SEPA and the Scottish Wildlife Trust. The awarded funds will help these projects get investment ready for the commercially viable restoration of valuable natural capital, delivering socio-economic benefits to local communities, landowners, and land managers.
Cath Preston, Head of Innovation at SEPA, said:
"The Riverwoods partnership initiative plays a crucial role in facilitating nature restoration and climate resilience efforts.
"SEPA's River Basin Management Plan modelling estimates we need around 130,000 hectares of additional river woodland within Scottish river landscapes to help restore our rivers, improve biodiversity and tackle climate change. This requires investment of between £500-780 million.
"The Investment Readiness Pioneers, just one project from the Riverwoods partnership initiative, represents a significant step closer to bridging this finance gap, attracting further responsible private and corporate funding, and achieving our ambition for Scotland's water environment."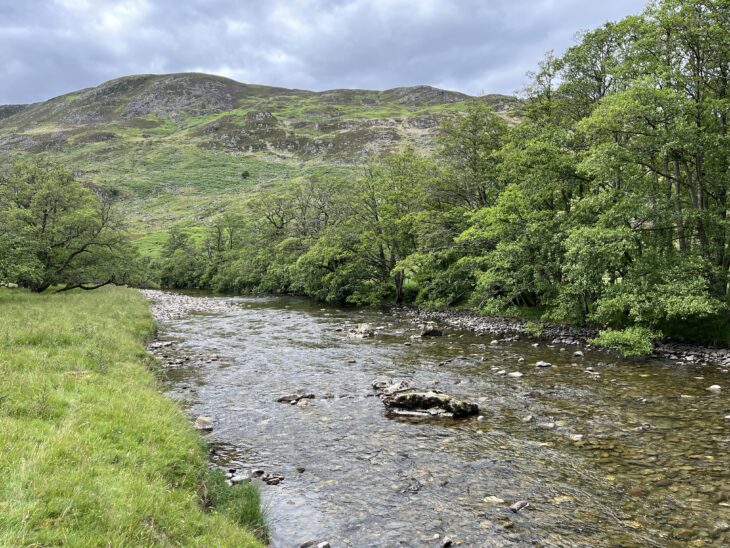 The Scottish Wildlife Trust, who led the Riverwoods Investment Readiness Pioneers project, welcomes the funding awarded to the Almond Headwaters and River Ericht Catchment projects. The Trust recognises the importance of collaborative efforts to restore and protect Scotland's natural environment and believes that these projects will contribute significantly to the restoration of Scotland's riparian woodlands.
Simon Wightman, representing Esmée Fairbairn Foundation as the funding partner, expressed his enthusiasm for supporting the Almond Headwaters and River Ericht Catchment projects. He said: "Our Riverwoods Investment Readiness grants underscore the commitment of Esmée Fairbairn Foundation to support organisations explore innovative ways of funding ecological priorities such as natural flood management, water quality, carbon sequestration, and restoration of biodiversity. We're excited by the potential of these initiatives to drive meaningful change and serve as models for financing nature recovery efforts across Scotland."
David Tollick, Conservation Officer at Perth and Kinross Countryside Trust and the Almond Headwaters project lead, shared his excitement about the collaboration, stating: "We are very much looking forward to working with the partners, including the estates, potential funders, and communities. Our own proposal will focus on the headwaters of the River Almond. Our success will be shown in new ways that corporate and private funds can lead to nature recovery actions. Lessons learned could be used across similar areas."
Learn more about the Almond Headwaters Project here.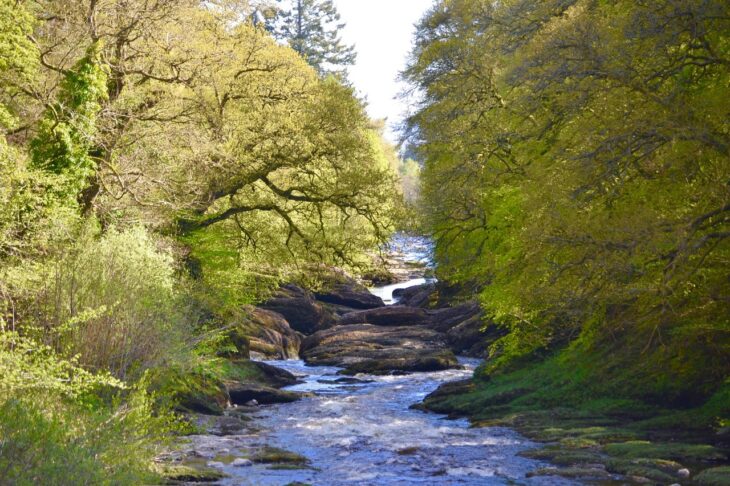 Clare Cooper, co-director of Bioregioning Tayside, added: "We recognize the complexity involved in nature restoration and that there are diverse views held about the financialisation of nature. As we embark on this early stage of the project, our goal is to build confidence, foster belief, and generate excitement among our communities about the immense potential this project holds for the benefit of all in eastern Perthshire and Tayside. We are dedicated to ensuring that our actions align with the values and aspirations of our local communities as we work towards a regenerative future."
Learn more about the River Ericht Catchment Restoration Initiative here.
Find out more about the Riverwoods partnership initiative led by the Scottish Wildlife Trust here.