Saving Scotland's Red Squirrels has published the results of its 2017 annual survey, which shows that overall red squirrel populations have remained stable in the past year, with significant gains in the northeast. These results demonstrate that with continued effort from conservationists and volunteers, the decline in red squirrels can be halted.
The most positive results were found in North East Scotland, where red squirrels have significantly increased their range, particularly around Aberdeen. This correlates with a recent flurry of red squirrel sightings reported increasingly close to the city centre.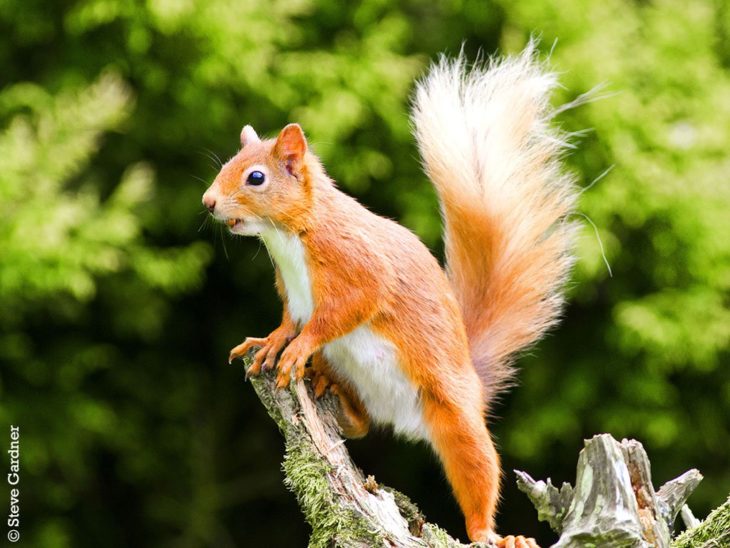 In Tayside and the Central Lowlands, red squirrels have maintained their range, indicating that the project, which is led by the Scottish Wildlife Trust and was awarded £2.4 million from the Heritage Lottery Fund last year, is successfully protecting Scotland's largest red squirrel population north of the Highland Boundary Line.
In South Scotland there are more mixed results. While red squirrels have successfully maintained their range in most parts of the south, the survey produced no positive results in Berwickshire, where reds are now very rarely seen.
Red squirrels continue to face competition from non-native grey squirrels. Grey squirrels out-compete reds for resources, and can also carry squirrelpox, a virus that is deadly to reds.
Saving Scotland's Red Squirrels is led by the Scottish Wildlife Trust in partnership with Scottish Natural Heritage, Forestry Commission Scotland, RSPB Scotland, Scottish Land & Estates and Red Squirrel Survival Trust.