A rare species of beetle has been found at Talich Wildlife Reserve near Tain, marking the first time it has been recorded in the Highlands.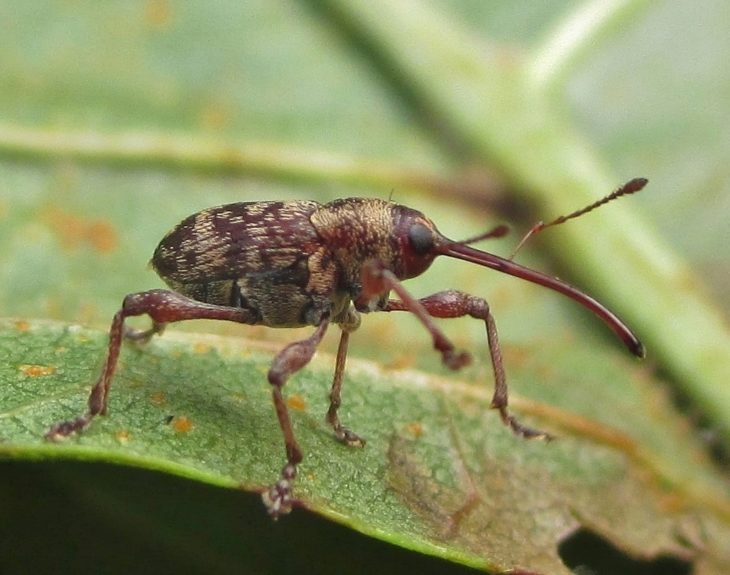 The Curculio betulae weevil was spotted on an alder tree on the reserve by local moth recorder and naturalist Nigel Richards.
He said: "I visit the reserve quite regularly and as soon as I saw the weevil I recognised it was something different to the ones I'm used to seeing. I collected it for closer examination and identification, plus a few photographs, before releasing it back into the wild.
"Curculio betulae has only been recorded in central Scotland a handful of times and this is certainly the mostly northerly record to date by a long way."
Curculio betulae is a 4 mm long weevil found on birch and alder trees. It is characterised by a slender and evenly curved rostrum (or snout), which is as long as its body. According to Duff's Beetles of Britain and Ireland (2016) the weevil's national status is rare, sometimes frequent.
Talich Wildlife Reserve is four miles southeast of Tain. It is one of only two remaining alder woods in the Moray Firth area.  The woodland supports a number of plants which are uncommon in Easter Ross and a number of orchids thrive in the herb-rich grassland, including the lesser butterfly orchid. The reserve also supports an abundance of birds, invertebrates, bats, badgers, roe deer and pine martens.
Reserve Manager Mark Foxwell said: "Much of the wildlife of the Highlands is under-recorded so it is great to hear about a new record for both the region and the reserve. As one of the last remaining woodlands of its kind locally Talich is a haven for lots of species and this just increases its importance."