Otters have a new champion in the Scottish Parliament thanks to Kate Forbes, MSP for Skye, Lochaber and Badenoch.
Kate was invited to take up the role of Species Champion by Poppy, an otter ambassador from the Ullapool Sea Savers. She joined the Trust, Ullapool Sea Savers and the International Otter Survival Fund on Skye recently to find out more about otters and the threats they face.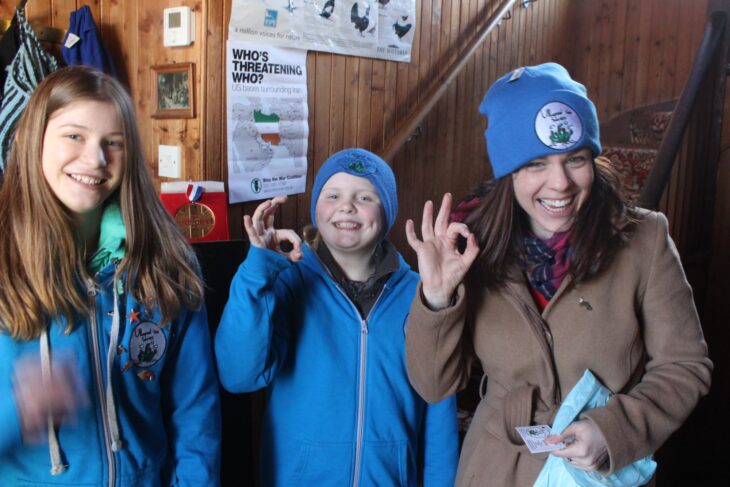 Kate said: "Otters play an important role in maintaining a balanced ecosystem where so many different species can thrive. I am proud to represent a constituency which contains such a diverse range of species and today I'm delighted to become Species Champion for the otter".
Poppy, the Ullapool Sea Savers' Otter Ambassador said: "Otters are an incredibly intelligent species. They are really nurturing towards their young and, of course, they are really cute! I wanted otters to have a Species Champion as they are a very important part of Scotland's ecosystem and I believe they deserve a voice in parliament to protect their future and their habitat."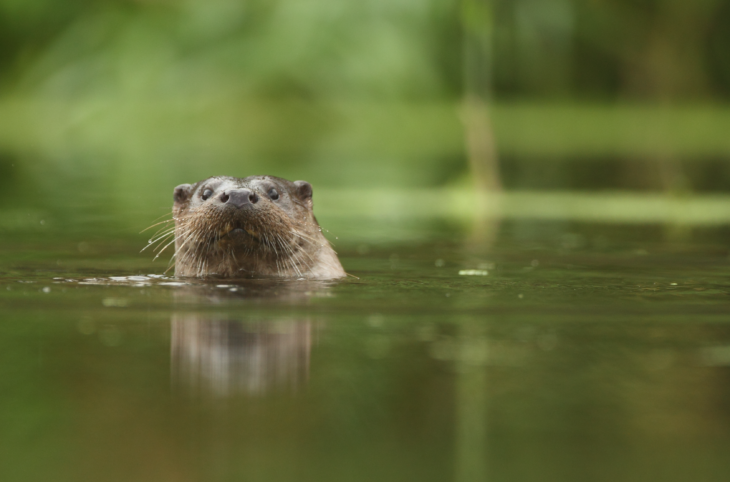 Otter © Luke Massey/2020vision
The otter is one of Scotland's top predators, feeding mainly on fish, amphibians and crustaceans. They are well suited to life on water, with webbed feet and dense fur to keep them warm, and the ability to close their ears and nose when underwater.
Otters came close to extinction in Britain in the middle of the 20th century as widespread pesticide pollution in lochs and rivers saw them confined to the north and west of Scotland.
Cleaner waters and legal protection has allowed otters to return to most lochs and rivers in recent years. They can be now be found in the heart of many Scotland's towns and cities, as well as around the coast. Scottish Natural Heritage estimates the otter population in Scotland at around 8,000 animals.
Noel Hawkins, the Trust's Living Seas Community Engagement Manager said: "Otters are a really popular and iconic mammal, even featuring on some of our banknotes. As they sit right at the top of the food chain they are dependent on large areas of healthy habitat. Protecting them requires taking good care of our rivers, lochs and seas.
"We're delighted that Kate has taken up the invitation from the Sea Savers to champion otters in the Scottish Parliament."
Species Champions is a Scottish Environment LINK campaign which asks MSPs to lend political support to the protection of Scotland's threatened wildlife. 104 MSPs, around 80% of the chamber, champion at least one species.
Juliet Caldwell, Scottish Environment LINK added: "Action for nature is needed more than ever. We're delighted to have 104 MSP Species Champions in the Scottish Parliament, championing 110 species.
Our Species Champions in the Scottish Parliament have a real chance to drive action that can reverse the nature crisis."