A small woodland bird which is spreading northwards through the UK has been recorded at Loch of the Lowes Wildlife Reserve near Dunkeld for the first time.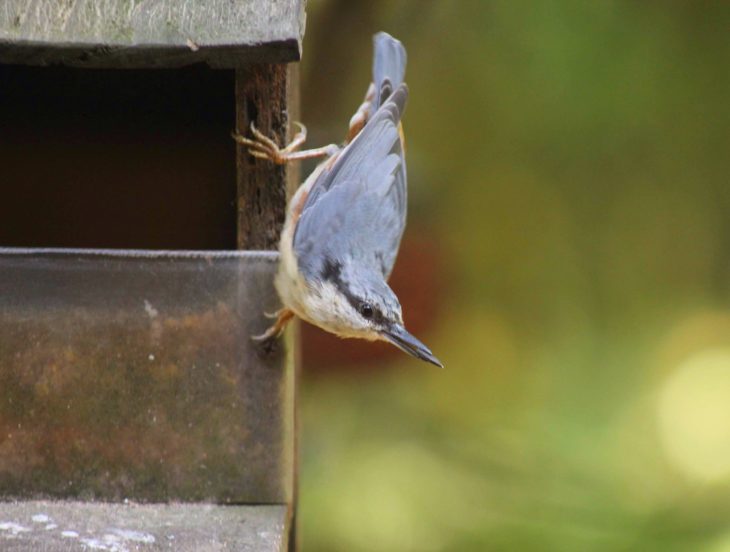 Nuthatches were first recorded in Scotland in 1989 and they are gradually increasing their range northwards. This spring a nesting pair was recorded in Inverness-shire. Their spread is believed to be a result of climate change.
Paul Anderson, Assistant Ranger at Loch of the Lowes said: "We regularly see climbing birds including tree creepers and greater spotted woodpeckers at the reserve but these colourful new arrivals have been causing quite a stir at our viewing window.
"The nuthatch has been increasing its range north for decades. We were aware that they had been seen relatively close by at Killiekrankie in recent years so it was really just a matter of time until we started to see them at Loch of the Lowes and it is a delight to have our first pair.
"However, while it's great to have another colourful and interesting bird to show visitors we are conscious that their presence here is likely down to climate change, something which could have other less welcome effects on our native wildlife as temperatures increase."
The nuthatch is a tit-sized bird with a short tail, large head and a woodpecker-like bill. Nuthatches climb up and down tree trunks in mature woods and parklands, feeding on insects, seeds and nuts, such as hazelnuts and beechmast.
They nest in holes in trees or abandoned nests, but are happy to use nestboxes too. They start breeding in April and can produce two clutches of up to 13 eggs each. They are the only bird in the UK that can climb headfirst down tree trunks, holding on with their powerful toes.