The National Lottery Heritage Fund has announced a £5million investment in a ground-breaking initiative to create a huge matrix of community-led nature recovery projects – improving the lives of people from some of the most disadvantaged areas across the UK and leaving a lasting natural legacy in honour of the Queen's Platinum Jubilee. The funding is part of The National Lottery's £22million investment to mark the Jubilee, and Scotland will benefit with its own project.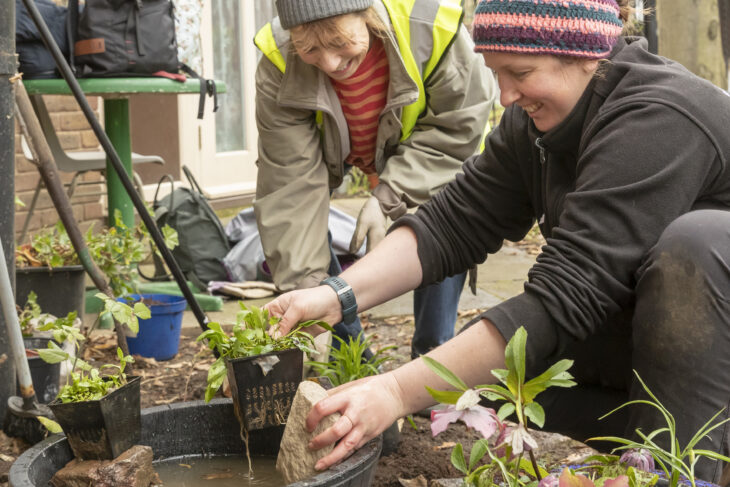 Delivered by the Scottish Wildlife Trust, Nextdoor Nature will give people the skills, tools, and opportunity to take action for nature. This could include establishing wild habitats and green corridors in areas of economic and nature deprivation, rewilding school grounds, or naturalising highly urbanised or unused areas. The pandemic has demonstrated just how important access to a high-quality natural environment is to communities across the UK. 
The UK is one of the most nature-depleted countries in the world and research shows 85% of people in nature-deprived areas say more natural spaces would improve their quality of life. The majority also say that having access to local natural spaces is more important post-pandemic. Nextdoor Nature will enable people to make this happen and in doing so, take steps to tackle the nature and climate crises whilst also addressing important health and wellbeing needs. 
Simon Thurley, Chair of The National Lottery Heritage Fund, says: "As part of The National Lottery family's £22m investment to mark the Queen's Platinum Jubilee, we are delighted to launch Nextdoor Nature, a transformational initiative which will give access to the natural environment to thousands of people who may not have fully enjoyed or appreciated it before. We hope that many people will, for the first time, get hands on with nature creating a new generation of champions for our precious natural environment." 
Liz Bonnin, President of The Wildlife Trusts, says: "We humans are key to solving the climate crisis and restoring our natural heritage. The UK is one of the most nature depleted countries in the world, but Nextdoor Nature is working to set that right, putting local communities at the heart of helping our wild places to recover, and making sure that no matter where we live, we can be part of this crucial endeavour.
"The Wildlife Trusts are firmly rooted in communities and can provide support and advice to those willing to lead the charge in bringing wildlife back to homes and workplaces – in turn inspiring those around them to do the same. We can achieve incredible things when we work together!" 
Pete Haskell, Head of Communications & Engagement, Scottish Wildlife Trust said: "Nature is hugely important to our everyday lives and it's vital that everyone can play their part in tackling its decline. We know that many people want to take action to ensure there is more wildlife on their doorsteps but it's often hard to know where to start.  
"Through Nextdoor Nature, we will create a diverse network of community leaders who are equipped with the skills and knowledge to inspire action for nature in their community, wherever they live in Scotland."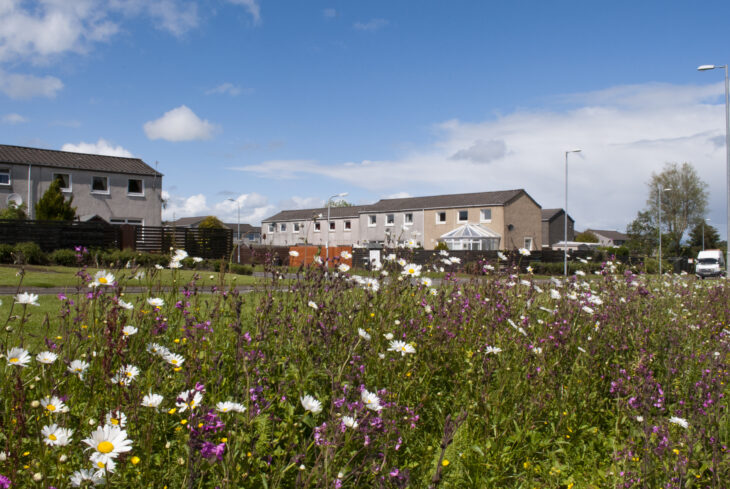 Thanks to the funding from the Heritage Fund, the Scottish Wildlife Trust will develop new partnerships with organisations that work with diverse communities, help community leaders gain the knowledge and skills needed to lead action for nature within their community, and develop an online showcase of best practice examples of community-led action for nature to help inspire further change.  
Evidence shows that people are increasingly disconnected from nature, with profound consequences for health and it also means they are less likely to protect their natural heritage.  
In the words of Sir David Attenborough, President Emeritus of The Wildlife Trusts, "No-one will protect what they don't care about; and no-one will care about what they have never experienced."  
The Scottish Wildlife Trust has experience leading projects that help people and wildlife to thrive:
Led by the Scottish Wildlife Trust, Cumbernauld Living Landscape has engaged communities to enhance urban greenspaces. Thanks to a grant from the National Lottery Heritage Fund the project is working with local schools and communities to improve important wildlife sites. 
The Scottish Wildlife Trust-led Edinburgh Living Landscape is creating a Nature Network for the city to work towards a well-connected, healthy, resilient ecosystem supporting its wildlife and people. The Nature Network is helping to create a set of interventions that benefit people in the city's most deprived areas to ensure residents have access to good quality outdoor spaces, clean air, good health and wellbeing and a functioning ecosystem.