A new snorkel trail has been created in North Harris to help visitors and local people experience life below the waves.
The North Harris Snorkel Trail showcases six stunning beaches and bays where beginner and advanced snorkellers can see an impressive variety of marine life including crabs, jellyfish and starfish.
The self-led trail has been developed in partnership with the North Harris Trust as part of the Scottish Wildlife Trust's Living Seas programme.
It is supported by the Esmée Fairbairn Foundation and the National Marine Aquarium, and has been inspired by the North West Highlands Snorkel Trail, which was launched by the Scottish Wildlife Trust in 2016.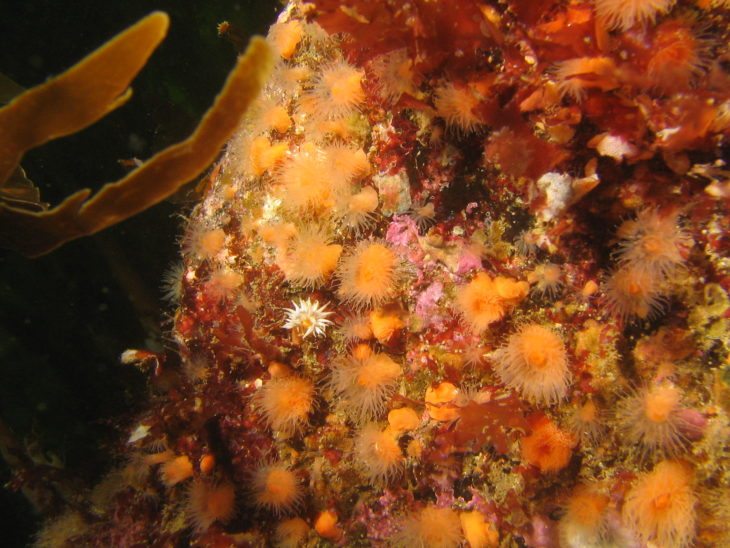 North Harris Trust Ranger Daryll Brown said: "Every year we have an increasing number of people visiting Harris to see our abundant wildlife and this new snorkel trail is an exciting way to help create an even richer experience.
The trail is designed to show off our diverse range of marine life and habitats. I hope visitors and locals alike will explore the trail, have fun and be inspired to learn more about issues facing our marine ecosystems."
Noel Hawkins, Living Seas Communities Officer, Scottish Wildlife Trust said: "The North West Highlands Snorkel Trail has captured international interest and brought much greater attention to the rich range of marine life we have in the area.
We were delighted to be involved in the development of this new trail in a spectacular part of the Western Isles. I'm sure it will encourage more people to explore the fragile habitats below the waves and the marine life they support, and raise awareness of the need for healthy living seas all around Scotland."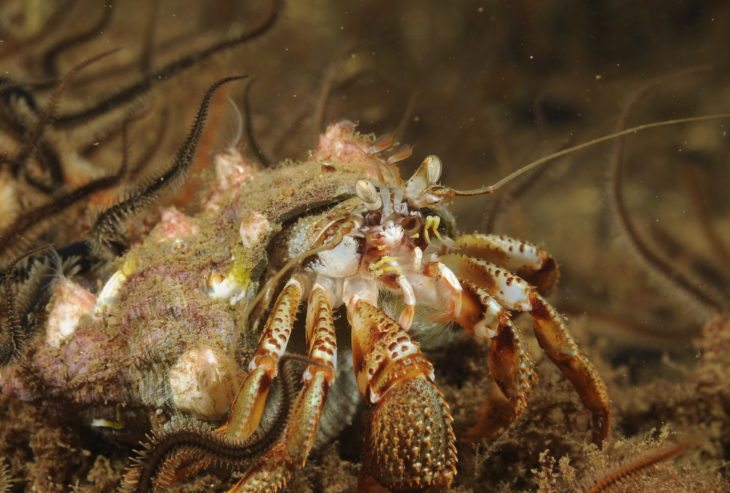 Tourism Secretary Fiona Hyslop MSP said: "Scotland's waters and coastline are world renowned for their wildlife and scenery, and this remains a key motivation to visit for half our visitors.
"Marine and coastal tourism is a key priority for the Scottish Government and the Year of Scotland's Coast and Waters will be celebrated in 2020. In advance of that, this snorkel trail offers locals and visitors alike a completely new viewpoint to experience what Scotland offers."
Nicola Murray, Head of Discovery and Learning at the National Marine Aquarium, added: "This project is a fantastic chance to help people engage with the diversity of local marine life in North Harris, from crabs and jellyfish, to sandeels and dogfish.
We were delighted to be able to offer a National Marine Aquarium Grant to this project, as it directly supports our mission to connect people to our oceans.  What better way to connect than to float above the seabed and gain an insight into the wonderful variety of sea life in Scotland."  
For more information on the North Harris Snorkel Trail, click here.
---
Four featured locations on the North Harris Snorkel Trail
Hushinish
A stunning beach with small rocky reefs that harbour fish, crabs and urchins. Large shoals of sandeels can be seen between the reefs. Advanced snorkellers can explore kelp beds that are home to large pollack and urchins.
Carragraich Bay
Explore kelp covered reefs, sandy patches and cliff faces within a relatively small area. Colourful algae encrust the rock faces, and the fronds of kelp shelter urchins, crabs, fish and the occasional lobster.
Port Rhenigidale
A small inlet with beautiful views across to the Isle of Skye. Clear water and rich marine life awaits beneath the waves, with plenty of different fish and crustaceans to see.
Àird Asaig
The sandy seabed is fringed with different species of algae, which offers a great opportunity to see crabs and starfish including sunstars.
Five special marine species to discover on the North Harris Snorkel Trail
Stalked jellyfish – most species of jellyfish float through the water but stalked jellyfish stay fixed to one spot. They cling to fronds of seaweed or seagrass and use their tentacles to stun prey and as self-defence.
Hermit crab – small crabs that occupy the empty shells of snails and other creatures. Their soft bodies are suited to spiral shells.
Sunstars – A surprising variety of starfish inhabit Scotland's seas, including common starfish, sunstars and brittlestars. Common sunstars have between eight and fourteen legs.
Sandeels – thin silvery fish that resemble small eels. Sandeels are a vital source of food for many seabirds such as puffins, as well as other fish and marine mammals.
Beadlet anemone – the familiar 'red blobs' we see exposed at low tide are actually a swirling mass of up to 192 tentacles. Individual anemones physically fight for space when conditions get crowded.