John Finnie MSP has agreed to become the Species Champion for the species as part of an initiative run by Scottish Environment LINK. Species Champions commit to raising the profile of their chosen species both in the Scottish Parliament and throughout the country.
John Finnie MSP said: "Beavers offer an immense opportunity to breathe new life into our natural environment. Their reintroduction to our lochs and rivers is welcome. I look forward to finding out more about the species and helping to find ways to ensure they have a bright future in Scotland. As the current Species Champion for the aspen tree I'm delighted to note that its bark provides a favourite food for beavers in winter, and that the presence of beavers can in turn can help to produce more aspen seeds."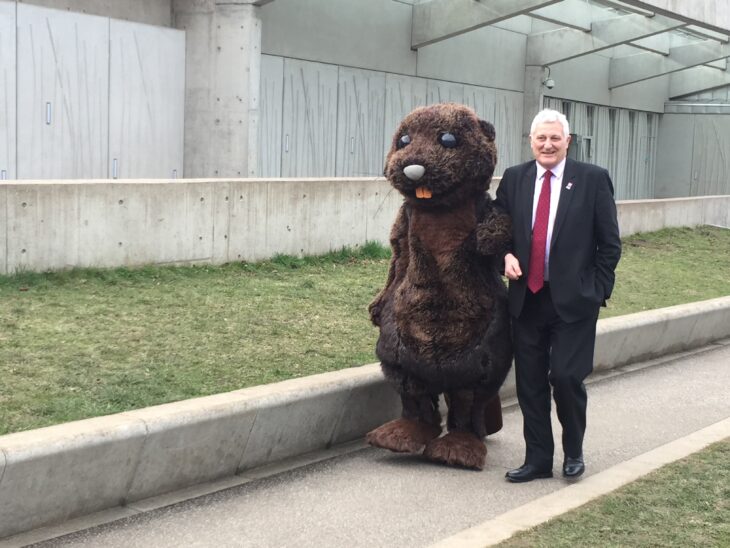 Gill Dowse, the Trust's Knowledge & Evidence Manager said: "Legal protection for beaver is a milestone moment for conservation and effectively marks their return as a native species. The Scottish Parliament will continue to have an important role in ensuring that there is a balance between allowing beavers to naturally spread throughout Scotland and giving land managers the knowledge and resources they need to mitigate localised impacts."
James Nairne of Scottish Wild Beaver Group said: "We're delighted to have John Finnie representing Scotland's beavers in Holyrood.  Beavers are the first native mammalian species to be officially reintroduced in the UK. Although they are not always problem free, beavers are a keystone species providing critical ecosystem benefits at a time of worrying biodiversity decline and climatic uncertainty."
Dr Charlotte MacDonald, Director of Conservation and Living Collections at The Royal Zoological Society of Scotland said: "Beavers have been returned from extinction and are critical to the natural functioning of our ecosystems here in Scotland. It is fantastic to have a Species Champion to help highlight the role beavers play in creating unique habitats and increasing biodiversity."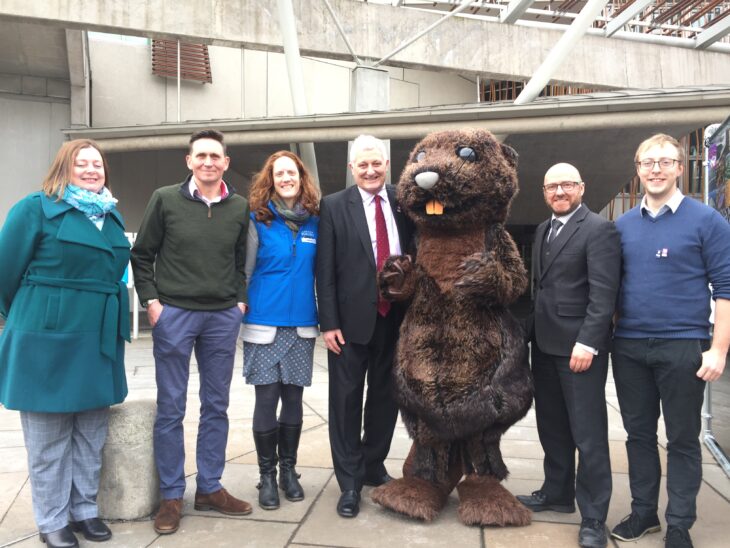 The Species Champions campaign was launched by Scottish Environment LINK initiative in 2013. 102 of Scotland's MSPs (80% of the chamber) are now part of the initiative. Collectively they represent 107 Scottish species, including woolly willow, puffins and the bog sun-jumper spider.
John Finnie will act as champion for beavers alongside his current role of Species Champion for the aspen tree.Aspen is a favoured food source for beavers in winter, and there is some evidence that beaver activity may encourage these trees to produce more seed.
Beavers are also natural engineers that can create unique habitats which increase biodiversity, have flood mitigation benefits and improve water quality. They are expected to be granted European Protected Species status in Scotland on 1 May, effectively marking their return to Scotland as a native species after more than 400 years.
The milestone decision by the Scottish Government to grant this status follows several decades of work by conservationists to build the case for a successful reintroduction, including the Scottish Beaver Trial.