Montrose Basin Wildlife Reserve and Visitor Centre is offering free entry to National Lottery players from 11 to 17 December 2017.
The visitor centre is joining participating National Lottery funded visitor attractions across the UK in saying thank you to people who have raised money for good causes by buying a lottery ticket.
Montrose Basin Visitor Centre received a makeover thanks to a £37,800 award from the Heritage Lottery Fund. It reopened its doors in February this year with a fresh look, including new interactive displays.
Any visitor who presents a National Lottery ticket or scratchcard will get free entry in return. A single ticket will allow a family of up to four people to get into the centre for free.
Louise Clark, Assistant Visitor Centre Manager, Scottish Wildlife Trust said: "We're very grateful to National Lottery players for making our revamp earlier this year possible. The new displays and features have been very popular and allow us to tell the story of this internationally important wetland, as well as the amazing wildlife that comes here throughout the year.
"Montrose Basin is an incredible place to visit in December. People are very welcome to pop in for a quick cup of Fairtrade coffee, or stay for the whole day to see how the Basin changes with the tides.
"At this time of year we have lots of different species of duck including wigeon, pintail, goldeneye and eider, and plenty of waders such as redshank, lapwing and curlew, not to mention daily visits from a resident kingfisher."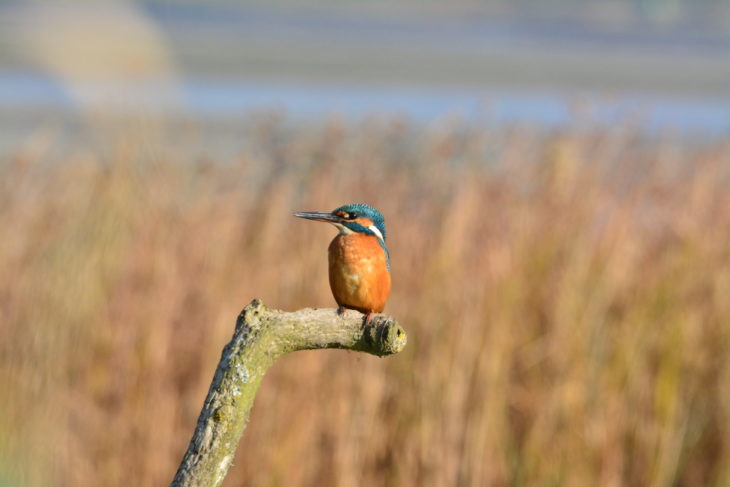 "December is a wonderful time to experience the UK's rich, diverse and exciting heritage,which has been transformed by more than £7bn National Lottery funding since 1994," said Ros Kerslake, Chief Executive of the Heritage Lottery Fund. "This is a small gesture of thanks and a way of giving something back to the people who buy tickets."
Montrose Basin is an internationally important estuary covering 750 hectares. It is home to over 80,000 migratory birds – including pink-footed geese, Arctic terns, knots and sedge warblers. During winter the four-star visitor centre is open 10.30am-4pm, Friday to Monday