Wildlife groups in Iceland and Scotland are working together to find an international name for an international orca calf.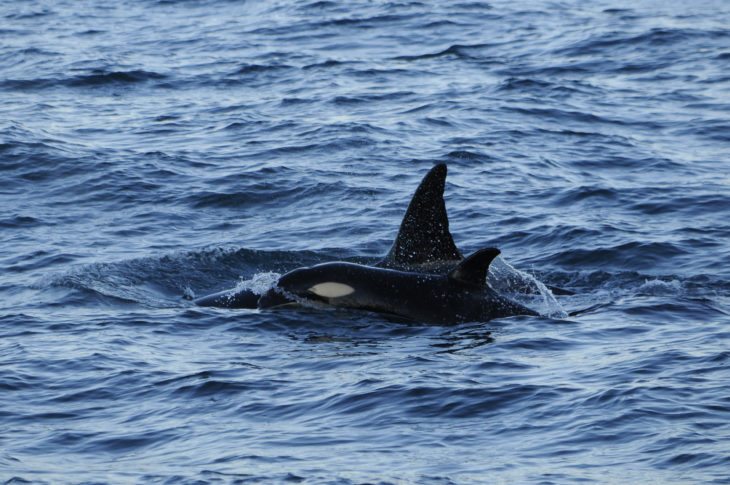 Orca Guardians Iceland is working with partners including the Scottish Wildlife Trust's Living Seas Project to offer members of the public the opportunity to name the youngest calf in a group of orcas that travels between Scotland, Shetland, and Iceland.
The calf was first spotted on the 20th of November 2016 along the Snæfellsnes Peninsula, and is the latest offspring of female "SN200" (West Iceland ID number), known in Scotland as "012". The group spends the winter time in Icelandic waters, while migrating south to Shetland and Scotland in the spring and summer.
The contest starts at 7pm on Thursday 4 May on the Orca Guardians Iceland Facebook page.
The public is invited to send in naming suggestions for the calf. A shortlist of four will then be chosen by an international panel of judges, then there will be an opportunity to vote on four names and select a favourite. The winner will be added to the West Iceland ID catalogue.
The contest runs until the 19 May. The judges come from the Scottish Wildlife Trust's Living Seas Project, Caithness Sea Watching/Orca Watch, Shetland Wildlife, and Orca Guardians Iceland.
In the past, both countries ran separate naming programs resulting in animals that travelled between them having two different names, often resulting in confusion when sightings were reported.