Each year more than 50 volunteers spend at least a week on Handa Island Wildlife Reserve to help us care for one of Europe's most important seabird colonies and you could be among their number.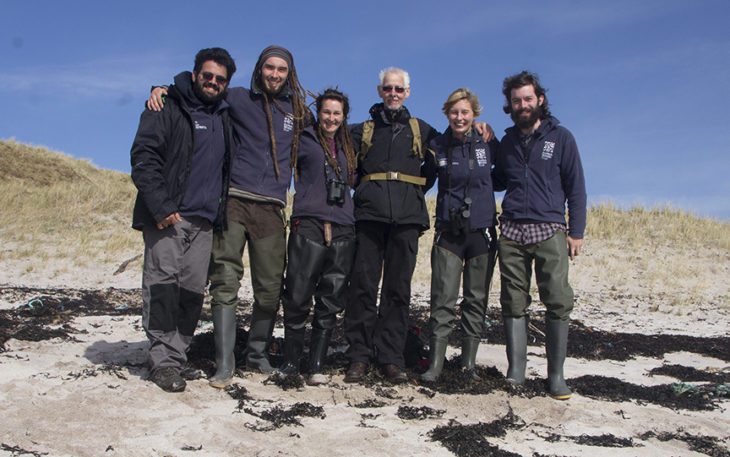 Applications for weekly and long-term volunteers are now open for this year's season. The closing date for applications for long term placements is Monday 5 February, and 11 February for weekly volunteers.
And for the first time we're looking for an extra three volunteers (in addition to the usual two) to help us clean Handa's beaches. Perfect for a group of friends looking for an adventure!
We ask that all applicants are over 18, have good spoken English, and have a good level of health, fitness and strength. Being able to live in a basic, mixed-sex bothy, sharing a bunk bed in the main communal room is also essential.
Find out more about volunteering on Handa
New rangers appointed for 2018
This year's volunteers will join our new Seasonal Rangers Craig Nisbet and Francesca Clair, who will live and work on the island from March to September.
Craig has spent the last 10 years with Scottish Natural Heritage including four continuous seasons as Reserve Manager of Noss National Nature Reserve in Shetland. He has also been involved in a number of expeditions, most recently in Arctic Norway identifying and filming orcas and humpback whales.
Francesca has worked for several environmental organisations, including the Yorkshire Wildlife Trust, focusing on education, community development and practical conservation, both in the UK and abroad.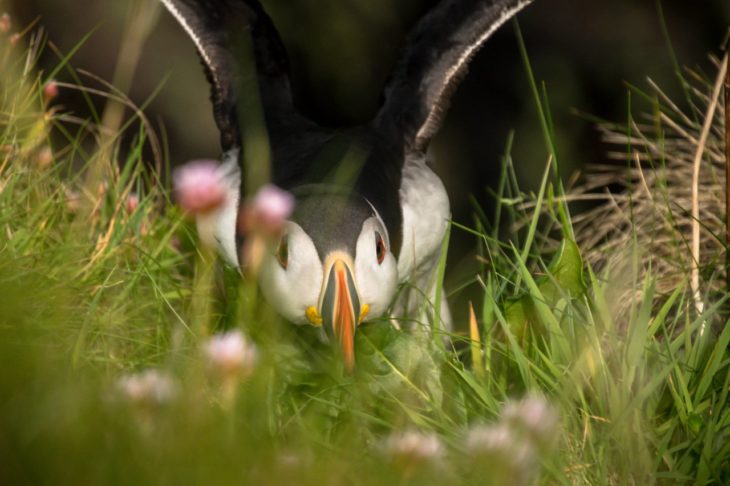 Craig said: "Francesca and I are passionate about conservation. We're both looking forward to working and living with volunteers, meeting the visitors, and making a connection with the land, the sea and the local community."
Handa Island Wildlife Reserve is owned by Scourie Estate and managed in partnership with the Trust. During the summer, the island attracts tens of thousands of breeding birds including guillemots, kittiwakes and fulmars. Dolphins, whales and basking sharks are often seen from the coast.
Find out more about volunteering on Handa