A coalition of conservation organisations has welcomed the Scottish Environment Protection Agency's objection to plans for a golf course at Coul Links in East Sutherland.
The response (pdf) highlights that the course would have 'significant adverse environmental impacts if the golf course is developed in its current form'. It also states that a number of greens, tees and fairways would have to be relocated to address these impacts.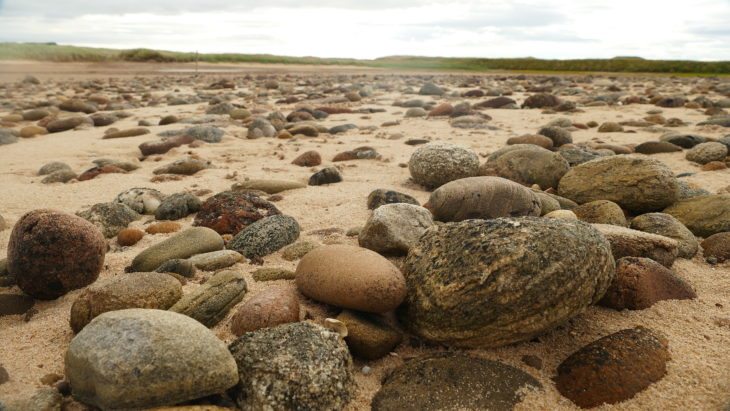 The Trust's Senior Policy Officer Bruce Wilson said: "SEPA is Scotland's principal environmental regulator. This strong objection to the Coul Links proposal demonstrates that the environmental impact of the proposed golf course would be far more damaging than the developers have stated.
"SEPA has raised important concerns about the effect that applying pesticides and removing hundreds of litres of groundwater per day will have on the internationally important wetlands that make Coul Links a special place for wildlife. Furthermore, they have pointed out that these impacts have not even been properly assessed.
"These wetlands are specifically protected under the EU Water Framework Directive as Groundwater Dependant Terrestrial Ecosystems. Causing damage to them would go against the Cabinet Secretary for the Environment's stated ambition to 'carry through not just the letter of EU environmental law but also the underlying principles of precaution, prevention and rectifying pollution at source'."
Craig McAdam, Conservation Director, Buglife Scotland said: "Creating a golf course at Coul Links will steadily impoverish the area's biodiversity, and over time a very special place will be turned into a very ordinary one.
With both Scottish Natural Heritage and the Scottish Environmental Protection Agency objecting to this environmentally damaging proposal surely it is time to throw this application out, and consider an alternative site that doesn't impact on internationally protected sites."
The Trust is working with Buglife Scotland, Butterfly Conservation Scotland, the Marine Conservation Society, Plantlife and RSPB Scotland to save Coul Links for nature. We have submitted a joint objection due to the significant environmental damage that could be inflicted if the plans are approved.
More than 900 objections to the proposals.have been submitted by individuals and organisations.
Further comments on the planning application can be submitted by Friday 22 December via the Highland Council website, or by emailing eplanning@highland.gov.uk quoting application reference 17/04601/FUL.