The Scottish Wildlife Trust and the Marine Conservation Society welcome the creation of four new Marine Protected Areas for species including basking sharks and minke whales, alongside 12 new Special Protection Areas for Scotland's marine birds.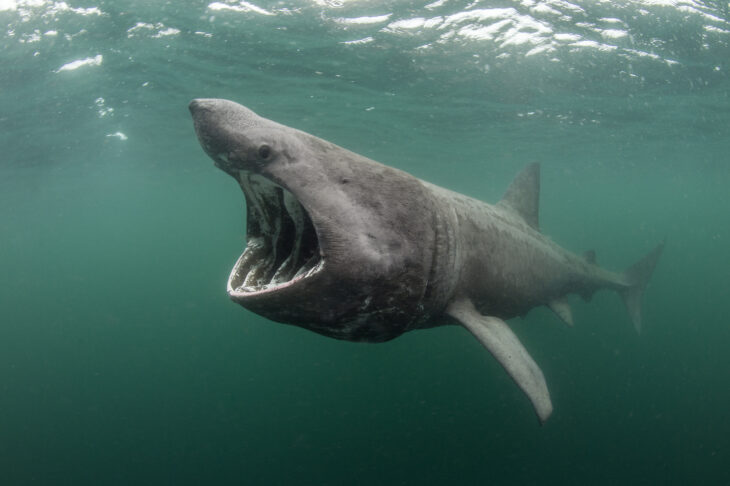 We came together in 2019 to rally public support for the creation of the Sea of Hebrides Marine Protected Area, which spans an area between the east coast of the Western Isles and the west coasts of Skye, Mull and the Ardnamurchan Peninsula. More than 3,300 people backed this important campaign.
Dr Sam Collin, Living Seas Manager, Scottish Wildlife Trust said: "Today's announcement is a welcome step forward for the protection of Scotland's marine environment.  
"We still have a lot to learn about basking sharks but it is increasingly clear that helping them to thrive in Scotland's seas is vital to their survival. The designation of the Sea of Hebrides Marine Protected Area is crucial for ensuring these gentle giants are safe when they gather there during the summer. On behalf of everyone who supported our joint campaign, we are delighted the Scottish Government has now confirmed the designation of this new protected area.
"It is essential, however, that all of the Marine Protected Areas which have been announced today are backed by effective management measures. We look forward to working with Marine Scotland in the near future to help ensure that these areas deliver real conservation benefits."  
Calum Duncan, Head of Conservation Scotland at the Marine Conservation Society said: "We're delighted with today's announcement of these much-anticipated new marine protected areas for basking sharks, minke whales and Risso's dolphins, and welcome further protections for fragile sea fan, sponge and burrowed mud habitats.  
"Many hundreds of volunteer records from our Basking Shark Watch project, and tracking data from NatureScot, contributed to the evidence base for the Sea of the Hebrides Marine Protected Area. The more people learn about the incredible marine life in Scotland's seas, the more they cherish it, as the many thousands that responded to our joint public action have shown. It's now key that these sites are well managed in order for them to achieve their aims and protect these areas of Scottish sea in both theory and practice." 
12 new Special Protection Areas for marine birds
The conservation charities also welcome the announcement that 12 Special Protection Areas will be designated to protect key feeding grounds for Scotland's marine birds, while expressing concern that key sites in Orkney have not yet been designated.  
Seabirds are a vital indicator of the health of Scotland's seas and the 2019 State of Nature Report revealed a 38% decline in the numbers of 12 key species.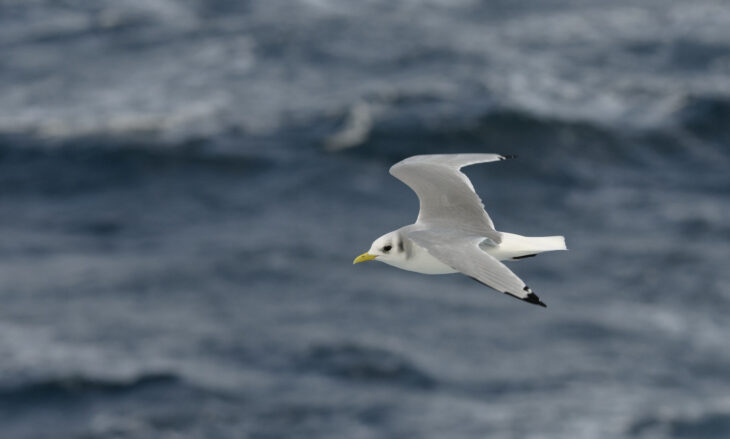 Dr Sam Collin added: "Scotland's iconic seabirds are highly sensitive to environmental change and the alarming decrease in their numbers is a clear sign that the health of our seas is in decline. 
"We are pleased that the Government has acknowledged the importance of a number of vital feeding areas by designating them as Special Protection Areas, but it is disappointing that not all the proposed areas have been designated." 
Calum Duncan added: "After three decades, we welcome the marine bird SPAs being designated, although we would have liked all recommended sites to be taken forward. Much progress has been made in developing the network of marine protected areas in Scotland, albeit behind schedule. Now, the key test is whether the entire network will support wider ocean recovery which is urgently needed.  
"To do this, protection measures still need to be put in place for most sites. Building back better from the intertwined climate, nature and Covid crises must include real protection measures to make sure the network helps combat climate change, increases ecosystem resilience and supports coastal communities in perpetuity." 
Read more
Find out about Scotland's network of Marine Protected Areas