The Trust has joined a number of conservation charities to call for agricultural funding to be used to help farmers and crofters respond to the challenges of climate change and biodiversity loss.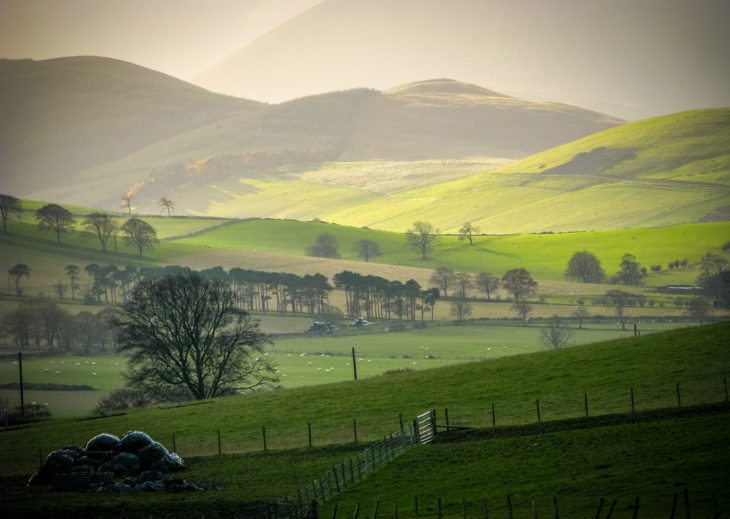 £160 million in 'convergence funding' has been secured by the Scottish Government this year. We believe that this funding should be targeted towards the new Agriculture Modernisation Fund,  and the Agri-Environment Climate Scheme, which supports environmentally-friendly land management practices.
Around three quarters of Scotland's land is used for agriculture and the sector is the second largest contributor to climate change, responsible for around a quarter of emissions. Urgent action is needed to ensure that new ambitious targets are met.
The following open letter signed by the Trust and sixteen other conservation charities was published in the Scotsman in October.
An opportunity to invest in climate and nature friendly farming
Sustained effort by the Scottish Government over the past few years to secure a greater share of UK agriculture funds for Scotland – so called convergence funding – has paid off. Scottish agriculture stands to receive £160 million in back-dated money and an additional £50 million between 2020-2022.
Most of this money should be invested in helping farmers and crofters respond to the interlinked challenges of the climate and nature emergencies. Adopting climate and wildlife friendly farming methods now is essential if we are to reach Scotland's target of net-zero emissions by 2045 and ensure nature's recovery. Progress must be swift; Scotland is legally bound to have achieved 75% of these emissions reductions by 2030.
Scotland's farmers and crofters will need help. Ring-fencing some of this money for the Agriculture Modernisation Fund, recently passed in the Climate Change Bill, will go some way to supporting the transition to zero-carbon farming. At the same time, boosting funding for the Agri-Environment Climate Scheme which pays farmers for wildlife and climate friendly farming methods is essential.
In the face of climate change and biodiversity loss, business as usual is not an option. Urgent action is required. Success in securing this money for Scottish agriculture must be matched with an ambitious approach to using this funding to secure public benefits.
Yours,
Pete Ritchie, Executive Director, Nourish Scotland and Convenor, Scottish Environment LINK Food and Farming Group
Suzanne Burgess, Scotland Manager, Buglife
Aoife Behan, Director, Soil Association Scotland
Carol Evans, Director, Woodland Trust Scotland
Jim Foster, Conservation Director, Amphibian & Reptile Conservation
Diarmid Hearns, Head of Public Policy, National Trust for Scotland
Paul Kirkland, Director, Butterfly Conservation Scotland
Richard Locket, Chairman, Scottish Farming and Wildlife Advisors' Group
John Mayhew, Director, Association for the Protection of Rural Scotland
Gill Perkins, Chief Executive, Bumblebee Conservation Trust
Jo Pike, Chief Executive, Scottish Wildlife Trust
Louise Ramsay, Chair, Scottish Wild Beaver Group
Dr Elspeth Stirling, Secretary, Scottish Badgers
Vicki Swales, Head of Land Use Policy, RSPB Scotland
Helen Todd, Campaigns & Policy Manager, Ramblers Scotland
John Thomson, Chairman, Scottish Campaign for National Parks
Alistair Whyte, Head of Plantlife Scotland