The Scottish Wildlife Trust has teamed up with NFU Scotland to hold a topical panel event which will examine how Scotland's farmers and crofters can deliver for biodiversity and the climate.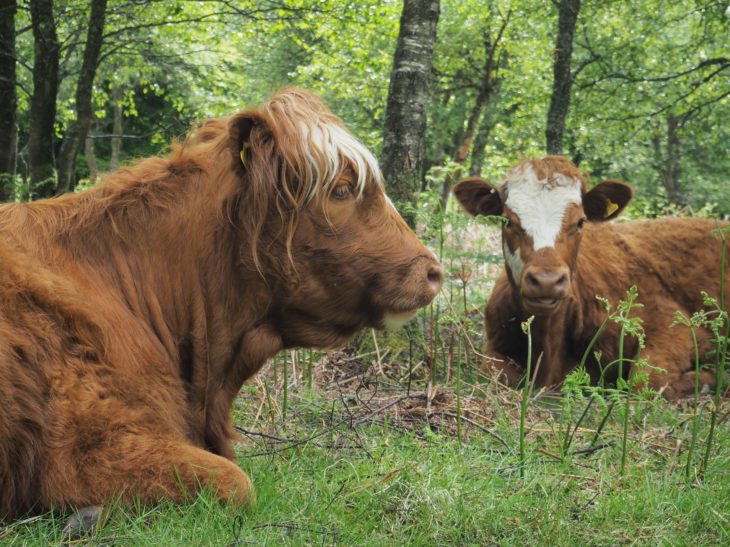 The virtual event takes place on Wednesday 2 December from 11am – 12pm. This event will be addressed by the Scottish Government's Minister for Rural Affairs and Natural Environment, Mairi Gougeon MSP and marks the launch of the collaborative Champions for Change initiative.
Champions for Change has been co-developed by NFU Scotland and the Scottish Wildlife Trust to highlight the positive action some farmers are already taking – such as creating woodland, targeting pesticide and fertiliser inputs and restoring peatlands – and champion the changes that are needed in future. The initiative will also see the organisations jointly calling for the wider environmental benefits that farming can provide, which go beyond food production, to be better recognised and rewarded.
The event will be chaired by Gillian Martin MSP, Convener of the Scottish Parliament's Environment, Climate Change and Land Reform Committee. Speaking alongside the Minister will be a panel who will explore what's needed in order to encourage best practice on Scotland's farms and crofts, including overcoming current barriers:
Mairi Gougeon MSP, Minister for Rural Affairs and the Natural Environment
Jo Pike, Chief Executive, Scottish Wildlife Trust
Martin Kennedy, NFU Scotland Vice President
Willie Thomson, NFU Scotland Combinable Crops Committee Chair
Carey Coombs, Farmer and Council Member, Scottish Wildlife Trust
Speaking jointly, Jo Pike, Chief Executive of the Scottish Wildlife Trust and Scott Walker, Chief Executive of NFU Scotland said:
"We are delighted to be working together on Champions for Change and look forward to a rich and stimulating discussion to the launch this initiative.
"NFU Scotland and the Scottish Wildlife Trust believe that farmers and crofters will be the new Champions for Change. To secure this positive future, we are agreed that we need to see action from the Scottish Government in terms of clarity on future agriculture and land management policy, and the delivery of environmental and productivity outcomes.
"This action should include commitments to fairer, long-term funding for schemes that deliver tangible biodiversity and climate benefits, and a focus on investing in natural capital and genuine environmental improvement, thereby supporting the rural economy so it can play a key role in delivering a green recovery from Covid-19.
"The event will provide a platform for our respective members, MSPs, and stakeholders alike to discuss and examine these priorities, and we encourage everyone with an interest on these important themes to join us."
Find out more about the Champions for Change initiative.
Catch up
Watch the recording of this virtual event.