Work is underway to transform a 675-metre man-made channel at the Trust's Shewalton Wood Wildlife Reserve near Irvine into a gently meandering burn which is rich in wildlife.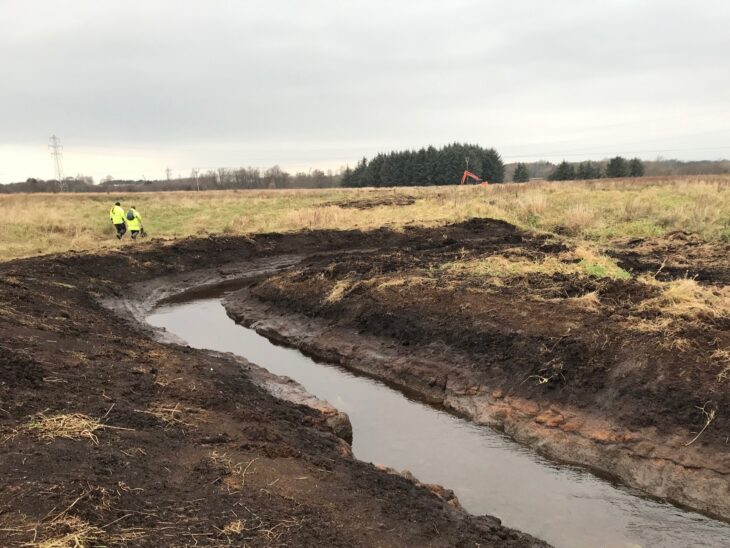 The artificially high and straight sides of the Dundonald Burn are a poor habitat for wildlife. Following heavy rain flood water flushes young plants and silt from the burn. This stops nature gaining a foothold and channels dirty water into the River Irvine.
Over the next month contractors working on behalf of the Trust are digging out new meanders. The gentle bends and shallow slopes they create will moderate the flow, reducing the risk of floods downstream and creating the right conditions for nature to thrive. Next year volunteers will scatter native wildflower seeds on the banks of the burn and plant locally-sourced native trees nearby.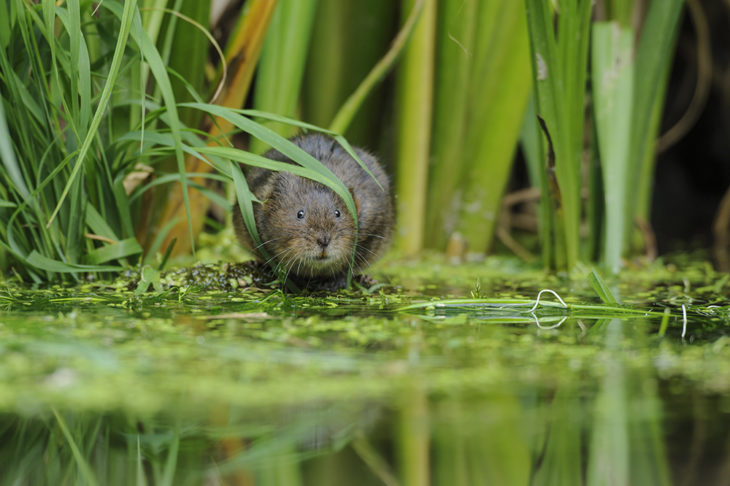 Reserves Manager Gill Smart said: "This realignment project is a key part of our work to rewild Shewalton Wood and make it better for threatened wildlife. Tempering the flows created by heavy rain will create lots of wetland habitat for endangered species, including eels and water voles, and make the reserve a nicer place for people to visit.
"This is a really exciting project for the Trust and our volunteers to be involved in. We're very grateful for the support of both the FCC Communities Foundation and National Lottery players, which has allowed this to happen through the Garnock Connections project."
Meandering the Dundonald Burn is one of 25 projects with Garnock Connections, a Landscape Partnership Scheme which is restoring a network of wildlife habitats and historic sites across the landscape, as well as encouraging local people to become more involved with their heritage.
Ian McNab, Garnock Connections Project Officer said: "This is another fantastic opportunity for Garnock Connections to work successfully in partnership with the Scottish Wildlife Trust to improve and highlight the amazing reserve at Shewalton Wood. It's a wonderful place to experience nature right on Irvine's doorstep, and it will be even better once the burn has been transformed into a haven for wildlife."