A new wildlife hide has been built at Montrose Basin Wildlife Reserve thanks to Scottish Wildlife Trust volunteers and support from Angus Environmental Trust through the Scottish Landfill Communities Fund.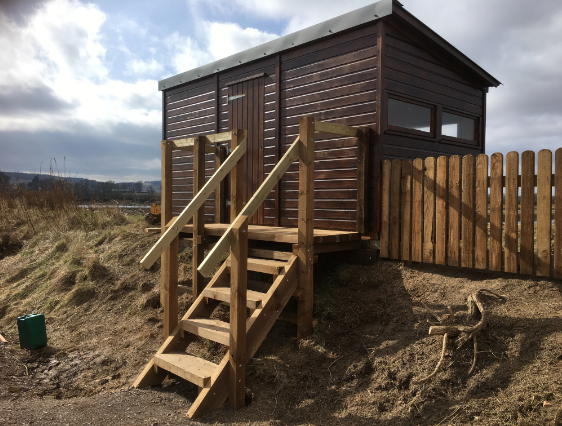 The new Shelduck Hide is situated further up the bank than the existing hide, which is being demolished in advance of the shifting currents of the South Esk eroding the underlying riverbank and making it unsafe in a few years' time.
Volunteers from the Trust's Reserves Project Group supported the project by installing and lining the new hide, upgrading a muddy path to make it more accessible, and erecting a fence for screening.
This project has been supported by a £11,375 award from Angus Environment Fund through the Scottish Landfill Communities Fund.
Montrose Basin Ranger Anna Cheshier said: "The changing tides on the river meant that time was running out for our old hide. We were able to reuse the panels and equipment inside but we needed a new shell and I'm very grateful to Angus Environment Trust for providing the funding needed.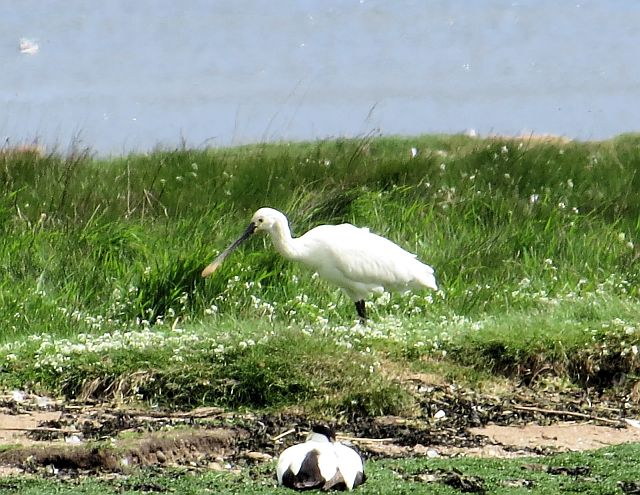 "Our hard-working volunteers have done an amazing job installing the new hide and upgrading the path. Grant Baird, the farmer at Mains of Dun, has also been hugely supportive and helped us move materials to the site.
"The new outlook means that a much richer range of birds and other wildlife can be enjoyed by visitors, including red-breasted mergansers, oystercatchers, and rare migrants such as spoonbills."
Shona Smith, Chair of Angus Environmental Trust said: "This work ensures future generations will be able to enjoy experiencing the fantastic and ever-changing range of wildlife that makes a home on Montrose Basin."