It doesn't matter what size your garden is, there's always room for a wild patch! Set aside an area of lawn, part of a border or even a large container and watch as nature takes control.
Whether it's a flowerpot, a flowerbed, a wild patch in your lawn or an entire meadow, letting nature do as it pleases will provide a vital habitat and food source that can support a wide range of insects and other animals. Read on to find out how.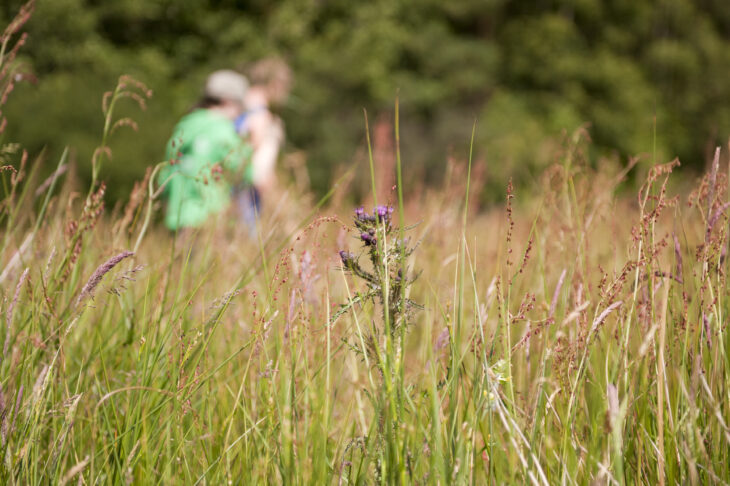 Long grass © Ross Hoddinott/2020VISION
---
Step 1: Do nothing!
The easiest way to let nature take control of a patch in your garden is to quite simply, do nothing. No mowing, no weeding, no digging….nothing.
Long grass, peppered with flowers (some of which we might consider weeds), is one of the rarest habitats in our well-tended gardens, yet it is incredibly beneficial for wildlife. Patches of long grass encourage different plant species to grow, help insects to thrive, create feeding opportunities for birds and provide shelter for small mammals. In fact, the less pristine the lawn, the more promising it is for wildlife.
If you are able to set aside a large area of lawn, cutting a path through the wild patch can instantly make it look more cared for and it allows you to wander through your patch to see what wildlife it has attracted.